If you are travelling to Georgia to explore the amazingly beautiful mountains and rugged landscapes, then you are in for a journey for a lifetime. The country of Georgia is blessed with amazing landscapes and beautiful scenery. There are various mountain biking destinations in Georgia that can be explored with a mighty heart and good mountain bike. Apart from mountain biking, tourists can explore the national parks, protected regions, ancient places, and the snow-covered areas of the Caucasus Range.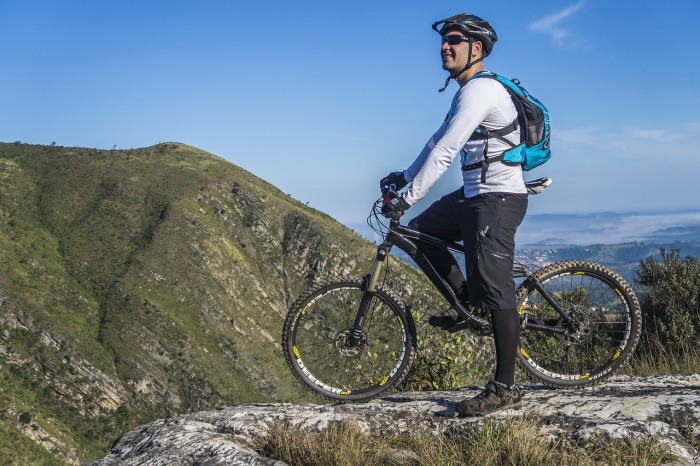 Next time when you book your Georgia tour packages, make sure that your package includes enough adventurous activities including mountain biking, river rafting etc.
Mountain Biking in Georgia
Mountain biking trails can make the sport as relaxing or adventurous as you wish. With its numerous parks, forested areas, and several terrains, Georgia is an amazing destination to go mountain biking. So, continue reading and embark on an exciting and thrilling journey across the Georgian landscapes.
Kazbegi Mountain Biking Trail
Kazbegi village located in Northern Georgia is surrounded by beautiful mountains and is regarded as the perfect place for mountain biking and adventure camping. and The Kazbegi mountain biking trail is one of the most beautiful and naturally well-endowed mountain biking trails that offer you the scintillating views of snow-covered peaks, green valleys, and beautiful landscapes. Visiting Kazbegi gives you the chance to enjoy mountain biking in great Caucasus mountains, Chaukhebi mountain, and several other mountain landscapes. Also, mountain biking offers you scintillatingly beautiful
natural views, and some areas surrounded by 5000m high mountains will fill your hearts with thrill and excitement.
Svaneti Mountain Biking Trail
The Svaneti mountain biking trail is one of the most popular and fabulous mountain biking destinations in Georgia. This trail also comprises some of the most exquisite areas of Georgia such as the Mestia region which is a UNESCO World Heritage Site, Hatsvali Mountain, Mestia Town, Mestia Glacier, Tetnuldi Mountain, Ushguli Village, Shkhara Mountain, and Lentekhi Village which can be covered in this mountain biking trail.
Tusheti Mountain Biking Trail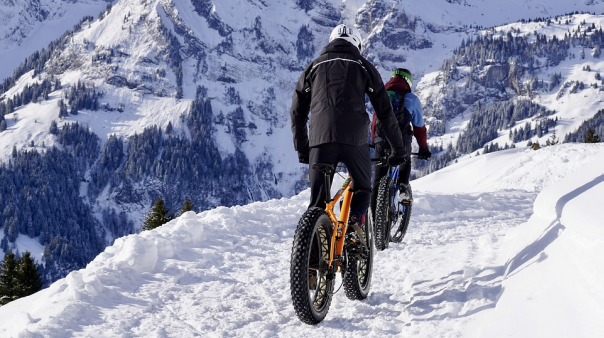 Tusheti mountain biking trail is one of another exciting place that must be covered at all costs. Apart from the mountain biking opportunities, the region allows you to indulge in various other adventure sports such as camping, swimming, fishing, hiking, horse riding etc. You can enjoy an amazing 5-day mountain biking tour in Tusheti. The area offers you an exquisite view of the mountains, thick forests, valleys, cloud-covered mountain peaks, amazing waterfalls, and an exciting mountain biking tour. It also comprises one of the toughest roads in Georgia, that is, the Abano Pass. There is a hot sulphur bath pool at Torgva which is yet another popular stop.
Algeti Mountain Biking Trail
Algeti, one of the major mountain biking destinations in Georgia is a very beautiful place close to Tbilisi. This place is astonishing with beautiful forest, landscape, and alpine mountains. The road is single track and double track. The distance of the trail is 40 km. Mountain biking in Algeti gives you the chance to pass through the Algeti National Park, which is located in the South Eastern part of Georgia. Also, the Algeti protected area is one of the most popular adventure destinations in Georgia. The Alpine mountains provide you with spectacular landscape and natural scenery.
 Tbilisi National Park Mountain biking trail
Tbilisi National Park is one of the most beautiful national parks in Georgia. The area houses some of the rare and endangered species of flora and fauna. The landscape is full of exciting mountain biking trails comprising slopes, gorges, and rugged mountains. Apart from offering surreal views of the ambient mountainous areas, the trail will take you through a forested area. You will be able to witness the whole Tbilisi city from this forest.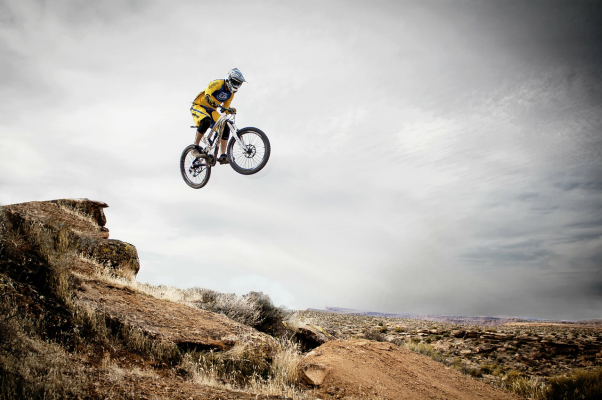 The Kojori downhill mountain biking trail
The Kojori downhill trail is frequented by the tourists as well as local mountain bikers. It is located in the vicinity of Tbilisi city. This is one of the most enthralling mountain biking experiences that will offer you gorgeous glimpses of Tbilisi city. It is a single track mountain biking trail of medium length that is perfect for beginners.
Borjomi National Park Mountain biking trail
The Borjomi National Park is another mesmerizing and exciting adventure destination in Georgia. It offers brilliant views of the national park and also comprises average to difficult mountain biking tracks. The Zekari Pass can also be explored as part of this tour. You can enjoy the imposing views of the Great Caucasus Mountain and get the dirt off of your face by swimming in the open warm water pool.
Bakuriani mountain biking
As a popular mountain biking destination in Georgia, Bakuriani offers umpteen opportunities to satiate your adventure thirst. The complete mountain trail features different kinds of sites and landmarks such as the mountain lake, Ferris wheel, misty slopes of beautiful mountains, palm trees, beach huts, foggy pier, cafes etc. Mountain biking is one of the most popular summer tourist activities in the region. Mitarbi Valley is an amazing stop to click some pictures. There is a hot sulphur bath in the vicinity where you can enjoy swimming to relax your legs. Kakhisi Lake, Borjomi National Park, and Tabatskuri are the popular places in this trail.
Mountain Biking on Zekari Pass
The Zekari Pass altitude is 3184 meter, and the mountain biking on this pass may test your expertise and patience. The Borjomi-Kharagauli National Park is an important part of this trail. The pass will offer you an amazing view of the Black Sea and the Great Caucasus Mountains range. At the end of riding, you will get a chance to swim in an open warm water pool. The other places of significance that can be explored on the way are the Gelati Monastery, Bagrati monastery, Sataflia, and Prometheus Caves, Dinosaur Bath etc.
Tusheti – Atsunta pass – Khesureti-Shatili
This is undoubtedly the best experience in Georgia. Apart from enjoying mountain biking, you can indulge in hiking, fishing, camping, jeep tours, horse riding, kayaking, and observe the plentiful natural views. Khevsureti and Tusheti will make it really hard for you to move on because they offer you a view of spectacular beautiful surroundings. There are various waterfalls that can be toured during your visit. The other spots you can visit include Metekhi Church, Sameba Church, Omalo Village, Dartlo and Shenako Village, Border of Dagestan, and Girevi Village.
Being one of the reliable tour operators in Dubai, houseoftours provides excellent Georgia tour packages to experience the wonders of this beautiful country. So be ready to unravel the wondrous mountain biking destinations in Georgia.