Are you looking for list of Hill Stations spread across UAE? Check out this popular mountains spread from Dubai to Abu Dhabi where you can go during weekend. There is more to the UAE than Expanses of sand, cities with towering skyscrapers, and architectural breakthroughs. There are spectacular beaches and mountains. Al Hajar starts from northeastern Oman and passes through eastern UAE and goes to southern Oman. It's the credit of the MOT that the UAE has quite a few marked trails.
Hatta Mountain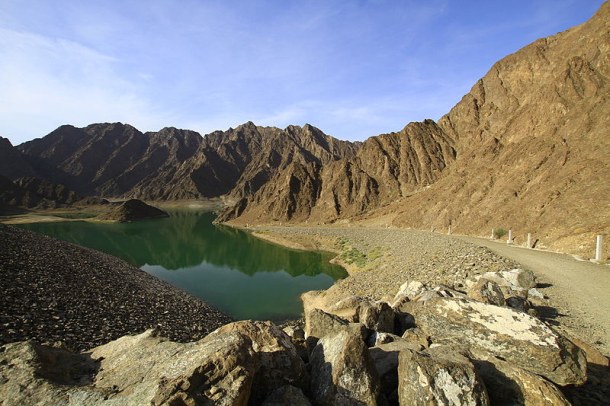 Hatta is an excellent getaway with its rocky mountain peaks and wild environment. There is so much to do here.
Kayaks are on hire at the reservoir for those who want a soothing journey across the turquoise-hued lake.
There are several biking trails designed for beginners to veteran riders. Visitors can embark on the trails alone or join the numerous hobby groups.
Hatta is ideal for hiking, and the quite popular spot is the back of the Hatta Dam. This trail is excellent for landscape and wildlife sightings. Travellers can reserve hikes at the HattaWadi Hub.
HattaWadi Hub offers various exciting activities that include wall climbing, archery, adventure rope courses, and free-fall jumps.
A magnificent sight at Hatta is the turquoise waters of Hatta Damagainst the mountains. Then there is the Hatta Heritage Village museum that depicts ancient Emirati life. Huts and houses are modelled on the original ones many hundred years back.
Wadi Tayyibah
Many go on a trip to Fujairah for a change. This emirate is excellent for hiking, and WadiTayyibah is among its remarkable trails. This one-way road from Masafi to Dibba will not leave you drained the day after.
Going up the mountain visitors can catch sights of natural pools and the old irrigation system that's functional to this day. The ancient township of Taybah with its museum offers a glimpse of the customary countryside life. This route makes an excellent picnic spot too. Visitors just need to pack a complete meal and head for Al Hala village for an excellent day out.
Hajar Mountains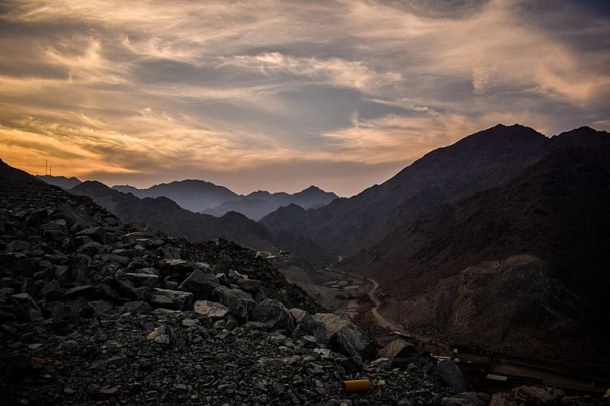 Are you fond of being out in the open and exploring? It yes, there can't be a better place than the Hajar Mountains.  It's also known as Al Hajar Mountain. This impressive mountain range is at a short distance from Dubai. Covering some of the east of the UAE and Oman's northeast, it's the perfect place for a break. The sights here are magnificent.
Many people think that the Dubai is about Tall Building, Camel Riding in Desert, Long drive in morning Desert Safari Dubai, Food, Shopping and all, but they don't know that there are few good hill stations in UAE.
The main lure is trekking. Visitors are free to hike through the mountains and see the marvelous sights. They can indulge in rock climbing. Those who wish to do rock climbing must be experienced and bring sufficient equipment for staying safe. Another attraction is camping out.
This mountain range has numerous historical spots that include the archaeological places of Al-Khutm, Al-Ayn, and Bat. History buffs are going to love these ruins. Visitors will have an understanding of how simple life was before.
Wadi Lasal
A round strip of curving trails of 6.2miles, this route is perfect for amateur hikers! The hike is of approximately three hours, and visitors can stop for catching the spectacular sights. Bikers love this spot in the UAE, and they mostly camp in proximity to the dam. The site is at a distance of approximately 90 kilometers from Dubai. The most excellent way to reach the hiking site is the Shawka/Manama exit from Sharjah-KalbaRoade.
Tourists must carry water, snacks, shoes, and anything they could require. Though not a hectic climb it can get really dry and hot. Thus, tourists should pack sufficient water. Other essentials are snacks, sunblock, and a hat.
Tourists can also cruise down the trail on a four-wheeler. However, they must take care that they don't damage the livestock or produce of the farmers.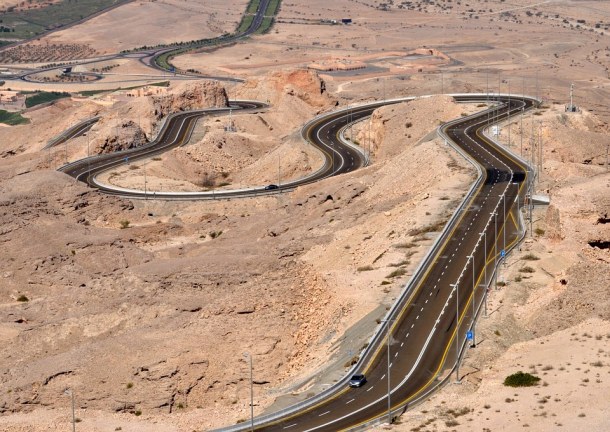 At an altitude of 1,240 meters, Jebel Hafeet is the highest peak in Abu Dhabi. This rocky height that looms over Al Ain features craggy limestone of millions of years.
Tourists can drive or cycle to the peak on a highway. At the top tourists catch superb sights over Al Ain. Another highlight of this mountain trek is the very old burial tombs of about 5,000 years unearthed at its base. Unworked or crudely cut stones have been used for making them.
You also might be interested to see best places to visit in Dubai during your trip.
Jebel Jais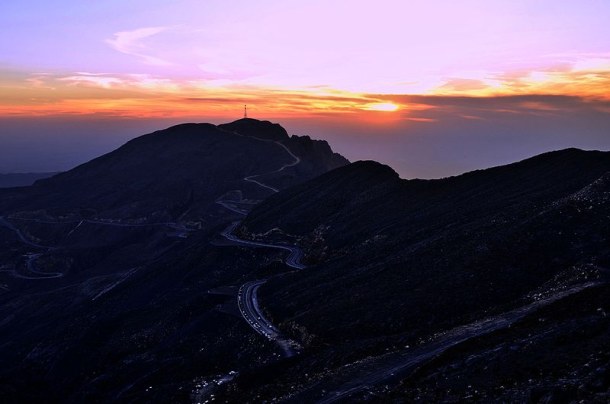 Jebel Jaisbelongs to the Hajar mountain range and is the highest peak in the UAE at an altitude of 1,934 m. Jebel Jais offers grand sights and exciting adventures.
Tourists can relax beside a campfire and catch a great view of the stars above.
Those who like adventures can travel at 120 to 150kph for up to three minutes in the longest Zipline in the World
Tourists have six unique hiking trails to choose from. These winding hikes of varying difficulty levels have several attractions that include stunning panoramas and pleasant mountain goats and donkeys. Several operators also arrange guided hikes through wadiGhalila.
Conclusion
There are more mountain sites in the Emirates with unique and virgin natural areas like the ones above. They are a must-see for the visitors to this country.