This updated list provide info on National Parks and Wildlife Sanctuaries located in Nagaland. Find the best time to visit, weather overview and other information.  Across the world National Park is a protected region which is reserved strictly for the development and betterment of the biodiversity and wildlife. It is that place where certain activities like poaching, forestry, cultivation, grazing, hunting, etc. are not at all permitted. Rights of private ownership are also not allowed in any national park. The emphasis is provided on the storing of floral and faunal species. But, in wildlife sanctuaries, private ownership rights are permitted as long as the activities do not hamper the well- being of the wild animals.

National Parks and Wildlife Sanctuaries in Nagaland
Nagaland is an amazingly beautiful which possesses both wildlife sanctuaries and national parks. So, for your convenience, here is a brief discussion about some of the protected regions of Nagaland.
Weather Overview
| | | |
| --- | --- | --- |
| Sr. No. | Month | Temperature |
| 1 | January | 11-24 Degree Celsius |
| 2 | February | 11-28 Degree Celsius |
| 3 | March | 14-30 Degree Celsius |
| 4 | April | 14-30 Degree Celsius |
| 5 | May | 18-31 Degree Celsius |
| 6 | June | 20-35 Degree Celsius |
| 7 | July | 22-37 Degree Celsius |
| 8 | August | 24-36 Degree Celsius |
| 9 | September | 25-35 Degree Celsius |
| 10 | October | 18-36 Degree Celsius |
| 11 | November | 11-32 Degree Celsius |
| 12 | December | 5-23 Degree Celsius |
Intanki National Park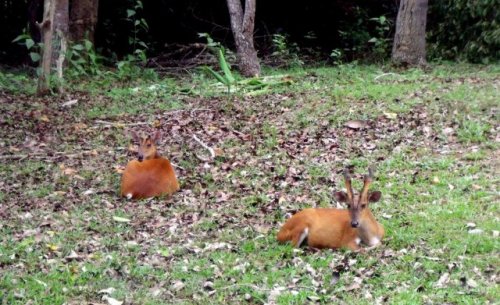 It received official declaration in the year 1993 and is spread on a total area of 202.02 sq. km. Intanki national park, also known as Ntangki national park is the protected home of various wildlife such as golden langur, hoolock gibbon, tiger, palm civets, sloth bear, flying squirrel, python, monitor lizard, black stork, wild dogs, etc. The whole park consists of semi tropical, fresh green trees. Visitors who are in love with an adventurous life must visit this park as it a unique place for trekking, camping and sightseeing. Cliffs, valleys and mountains present within the park attracts more tourists.
Pulie Badze wildlife sanctuary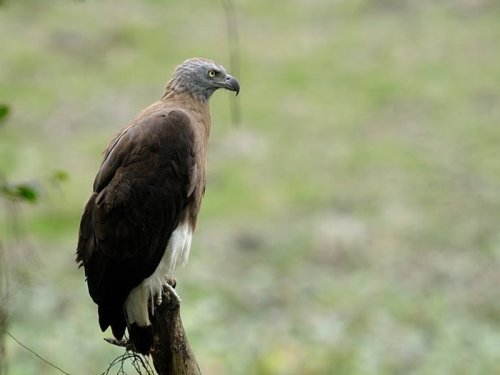 One of the most essential and attractive catchment area of the Kohima town is the PUlie Badze wildlife sanctuary. Visitors who are willing to spend some time in this wildlife reserve may also visit the two other features adjacent to this sanctuary, namely Japfu Peak and Dzuku Valley. This sanctuary is standing on an area of nearly 9 sq. km. and is a great place for wandering among the lush green nature.
Fakim wildlife sanctuary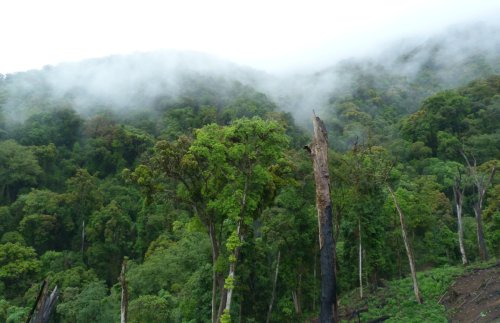 Fakim WS possessing a total are of 642 hectares is situated near the India Myanmar border in Nagaland's Pungro circle headquarter. If you have the wish to watch varied landscapes, then you must visit this sanctuary as this place consists of high ridges, hills, narrow valleys and deep gorges. The green vegetation and meadows of this sanctuary is the reserve house of fauna including panther, slender, tiger, Himalayan bear, etc. You must not miss the wide variety of bird species present here like jungle fowl, great hornbill, etc. The best time for planning a visit to this place is from October to March.
| | | | |
| --- | --- | --- | --- |
| Sr. No. | Wild Life Sancturies | Area(In Sq. Kms.)     | Establishment |
| 1. | Intanki National Park | 202.02 | 1993 |
| 2. | Fakim Wildlife Sanctuary | 6.4 | 1980 |
| 3. | Puliebadze Wildlife Sanctuary | 9.23 | 1980 |
| 4. | Rangapahar Wildlife Sanctuary | 4.7 | 1986 |