The South Button Island National Park is located in Andaman and Nicobar Islands. Find how to and best time to visit, entry fees, things to see. timing etc. This South Button Island National Park is an extremely beautiful place located amidst the pristine blue waters of the Bay of Bengal. It is located off the coast of Andaman and Nicobar Islands belonging to a part of the Rani Jhansi Marine National Park.  The national park was established in the year 1987 and has an estimated 5 km² of area. Since the island is small, it does not have a wide variety of land animals. The sea life is much in abundance and has different sea creatures thriving in the azure blue waters.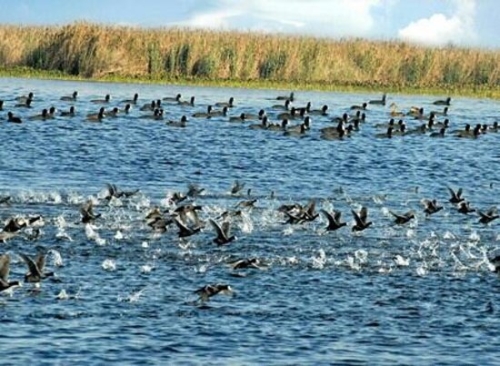 How to Reach
Port Blair is the nearest city from the island at about a distance of 74 km. It also houses an airport well connected to all the major cities. Chennai has a well connected and busy railway station. On reaching Havelock Island via water, it is about 24 kms and approximately two hours journey to the South Button Island National Park by a motor boat.
Contact Number: N/A
Address
Location: South Button Island
State: Andaman and Nicobar Islands
Establishment: 1977
Best time to Visit South Button Island
December to April is considered the best time to visit the park as the weather is pleasant. The place has a typical ocean climate and temperature ranges between 20-30 degree C. This period has the maximum visibility of the ocean floor.  June to October experiences heavy rainfall and is best avoided to the rough sea and low visibility.

Timing: 12:00 AM-12:00 PM
Area: 5  km²
| | |
| --- | --- |
| Activities  | Rate |
| Scuba Diving | Rs. 6,600/- |
| Snorkeling | Rs. 3,500/- |
Sight Seeing Spots and Activities
Sea Life
The National Park has a well maintained reserve of sea creatures. Amongst the several varieties Dugongs, Water Lizards, Turtles, Blue Whales, Dolphins, Manta Ray, White bellied Sea Eagle, Butterfly fish and Edible nest Swiflets are spotted in plenty.
Other Islands
The South Button Island is connected to different other islands in its vicinity which are equally beautiful and captivating. Adjacent to the island are the Middle and North Button Islands. Other famous tourist spots include the Turtle Island, Barren Island, Long Island and Havelock Island.
The island
The shallow blue waters, thick shrubs, and green trees make the island a spectacular place to explore and spend some time wandering. Although fauna is not much in sight, it is simply a treat to stroll through the sandy shores and green vegetation comprising chiefly of palm, climbing bamboo and bully trees.
Activities
Fun activities like snorkeling and scuba diving is available to all tourists under guidance. One can enjoy a dive into the cool mysterious waters and witness the spectacular coral gardens and schools of fish swimming by. An underwater wall separates the west side of the island and coral reefs are found even at 6 feet depth.