Chirimiri is a small hill station that comes under Chhattisgarh state. Find best time visit, how to reach, places to visit near by, and things to do in detail. Believe it or not bu the Chirimiri hill station is most appealing place to visit. The beauty of nature brings happiness to the soul in abundance. It is a most prevalent hill station of Chhattisgarh. Hasdeo River, the tributary of Mahanadi River, also allows near this hill station.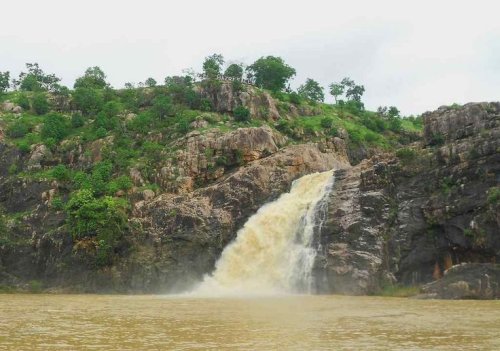 This famous hill station is situated in the Koria district.
How to Reach
To reach at this beautiful hill station, railways are the best, but roadways can also be preferred. There is a direct rail link between Bilaspur and Chirimiri railway station, whose major railhead is at Bhopal. Bhopal is at 654 kms distance and Bilaspur is at 238 kms distance from Chirimiri. The whole place is covered with beautiful hills and people reside on to the hills and live adorable life. In between, this place has dense forests for which different accommodations are available in Kotma, Annupur and Ambikapur.
Things to Do
Curvy roads, hilly area, amazing weather and greenery all around will surely make your day. When someone visits there, there are lots of places to visit. You can enjoy the nature here and can get drenched into its appealing environ. The people prefer to visit here because of the beauty of nature that this place is enriched with.
Places to Visit Nearby 
There are lots of delicate spots to visit in Chirimiri. Most of these are temples. Let's have a look on these places:
The Lord Jagannath Temple:
This temple is the epic one. This was built up as a replica of Puri Jagannath Temple and was built by the workers from Puri itself. People have their full devotion to this place and they come in huge number every year.
Maha Maya Temple in Ratanpur
This temple was established in 12-13th century by King Ratnadev. This temple is fully dedicated to Goddess Saraswati and Goddess Laxmi. Ratanpur is a small city situated in the district Bilaspur. In whole India, it is one of the 52 Shakti peethas and in the premises, there are Shiva and Hanuman temple as well. The ruins of an 11th century Kasaeideol Shiva temple were being found in it near a fort on a hill top.
Amrit Dhara Waterfalls
This is established in Manendragarh, the city situated within the distance of 38 kms. Near these awesome waterfalls, the visitors devotionally go to the famous Shiva temple on Sidh Baba Mount. This is the favorite picnic spot for the local people. A fair was started by Maharajah Ramanuj Pratap Singh Judeo, who ruled nearly 1936. That fair is still being carried on there and people enjoy a lot.
Hasdeo River
This is also a famous picnic spot. People prefer to go there and spend time.
Kalibadi
This is also a place where people go the most. Kalibari temple is situated in Haldibadi which is just 1 km distant from the main railway station.
Baigapara
This temple has been established in Bartunga. This temple is fully dedicated to Goddess Kali.
Chaiturgarh
This fort holds great historical importance. It is also known as Lafagarh. This is situated on the crest of Mekaal Mountain. This is the point from where Jatashankar River starts flowing. This fort has four entrance gates from which people can enter and see the fort. With the distance of 3 KMs, each entrance exists.
Best Time to Visit
Chirimiri is the best hill station, having the beauty all around. Visitors can visit this appealing place any time during the year. But we talk about the best time, then that will be after the monsoons. Summers here are warm. From October to April, is the most pleasant time to visit Chirimiri. During this period, if the visitors want to visit then it is advisable to take some woolen cloths with them because of hilly areas.
You will get experience of lifetime after visiting this place.