If you are looking for an exquisite travel destination in 2017, and you want to combine it with a bonus of experiencing a taste of real happiness, you may consider visiting the little Himalayan kingdom of Bhutan. CNN (Travel) has declared Bhutan as one of the best places to visit in 2017. Bhutan is one of the 17 top travel destinations of the year listed by CNN (Travel) – https://www.cnn.com/travel.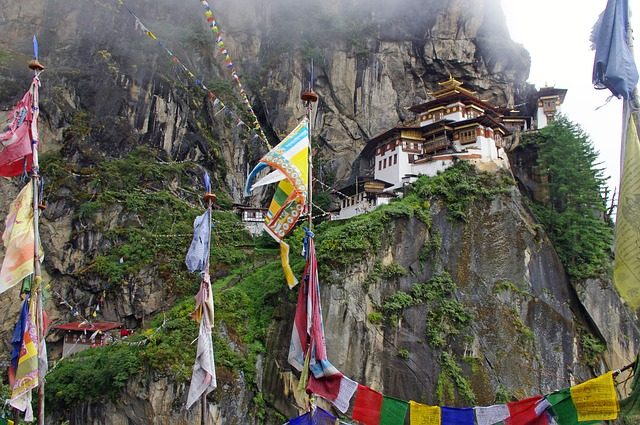 The tiny kingdom in the Himalayas is famed for starting the development philosophy of Gross National Happiness (GNH). The idea behind it is to value the happiness of the people more than the pursuit of economic growth. As such, it is the only country where happiness is valued and celebrated as a national goal.
The people of Bhutan live simple lives. While some towns have a robust nightlife and people sing latest English songs at Karaoke's, majority of the people live in villages. The villagers are very welcoming of tourists and visitors and it is almost customary for these villagers to call you inside their house for a cup of teaif you happen to pass by. The people of Bhutan are simple and courteous and very unsuspecting of new faces. It is their culture and way of life.
One of the best attractions in Bhutan is the Tiger's Nest Monastery. It is a monastery perched on a vertical cliff with history dating the religious significance of the place back to the 8th century. One has to hike for about three hours to reach the monastery. If you are not a keen trekker, you can also hire ponies to hike up. The hike to the monastery is highly recommended and a visit to Bhutan can almost be described as incomplete if you don't visit this science-defying monastery.
You can also visit several giant fortresses, which houses as administration centers. Most of these fortresses were built in the 17th century to ward off invasions. These architectural masterpieces are a delight to visit.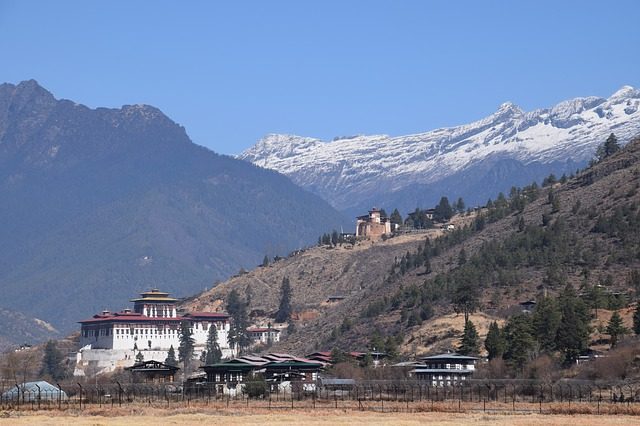 Bhutan is also a haven for trekkers. There are several trekking routes taking you through virgin Himalayas and you can also meet the local highlander communities and experience their culture and way of life.
Bhutan is also a rich wildlife destination. For example it boasts about 1000 species of birds, which is almost equal to the United States, and Canada combined. This tiny country is a champion of environment conservation and has a unique mandate in its constitution which states that the country would have at least 60% of its land area under forest cover for all times to come. Bhutan has also been accredited as the first country in the world to be 100% organic.
If you are into adventure, Bhutan is an ideal destination for bikers and cyclists. You can also do rafting and kayaking.
As the only Mahayana Buddhist kingdom in the world Bhutan is a perfect place to experience Tibetan Buddhism and the country boasts of several pilgrimage sites and offers you different meditation and Buddhism experiences.
Tourists visiting Bhutan has to book their tours through a local tour company and there are several tour companies in Bhutan. One of the stalwarts in the industry providing all kinds of tourism packages and an expert in customizing special tours is Raven Tours and Treks. Its website is www.ravenbhutan.com. So what are you waiting for, plan for a trip to Bhutan – the most happy country in the world.