Ranipuram is a beautiful hill station that comes under Kasargode, Kerala. Find what is the best time to visit, how to reach, Sightseeing, and where to stay. Ranipuram is the Queen of Grassland, a gorgeous place of Kerala. The breathtaking beauty of Ranipuram hill station of Kasargod is a major tourist attraction of Kerala. It is approx 750 m above the sea level of Western Ghat. This lush green hill station is one of the most favorite places for the travelers, who love to trek. Poor transportation facility has made the place very off beat and a hidden place for the travelers, however now there is little improvement in transport.
With proper trek arrangements and equipment, you can reach to this beautiful place through the surrounded forest. If you choose the way of Karnataka Border, then you will find a jeep road to reach Ranipuram. Another trek route is from Kotagiri and Talacauvery to Ranipuram.
How to reach
To reach Ranipuram, best transport is obviously railway. Nearest railway station from Ranipuram is Kasargod. It is nearly 85 km far from Ranipuram. The trains of Kozhikode-Mangalore-Mumbai route stops there. Another railways station near the place is Kanhangad Railway station, which is a station of Mangalore-Palakkad line.
If your preferable travel partner is the plane, then the nearest airport is Mangalore International airport, which is 50km away from Kasargod.
This is beautiful nature bounded village, which is well connected with Karnataka by Panathur. Car and bus services are also there to join the place from rest of the world. Ranipuram hill station is easily accessible from Mangalore, Calicut, and Kerala.
Best Time to visit Ranipuram
October to March is the best time to visit Ranipuram. By traveling to gorgeous Ranipuram hill station during that time span you must enjoy the best climate for the trek. The temperature is ranging between 22 degrees to 45 degree Celsius in summer and in winter it is ranging 12 to 33 degree Celsius in winter.
Where to Stay?
Like other major hill stations, you certainly not find so many hotels and resorts there but you can get complete hospitality at the Tourist cottages of the village. This legitimate village also offers you camping facility if you love to explore the village beauty. It is a photographer's paradise, a picaresque place for a perfect outing.  To visit Ranipuram, most of the accommodation or hotels you will find in Kasargod.
Ranipuram Sightseeing
Madiyam Kovilakam Temple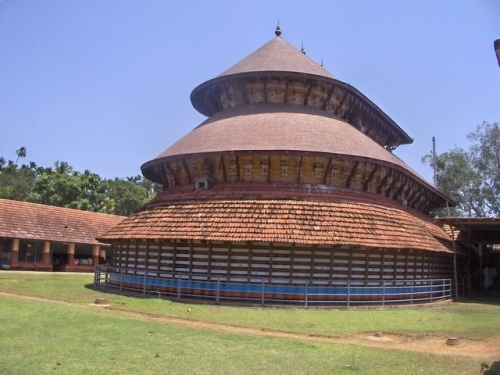 It is a serene and peaceful adobe of Bhadrakali.  It is in Anjur , nearly 5 km from Kanhangad. This is an obscure wood carvings temple, which has a rich ancient history. If you visit the temple in the month of Edavam or in Dhanu, means May-June or December-January, you can enjoy the festival of ''Kalasam'' and ''Pattulsavam".
Talakaveri Wildlife Sanctuary
This is a 105km spread wildlife sanctuary of Ranipuram with a breathtaking beauty. You will find there Bengal tiger, Asiatic elephant and various spices of snakes, fairy bluebird and much more. Lush green forest and the beauty of flora and fauna is the main attraction of the place with stunningly beautiful water false.
Ranipuram Sanctuary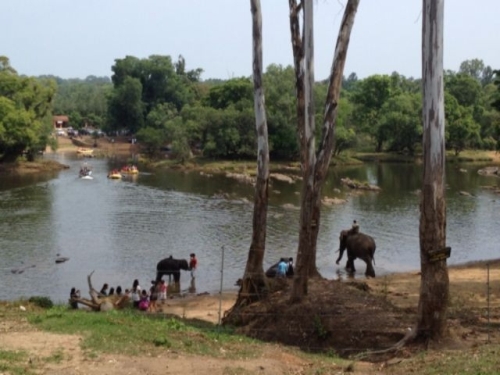 It is a proposed sanctuary of Ranipuram at the accumulation of grassy green hills. It is actually a hot-spot of biodiscovery. This mesmerizing place is still undiscovered and unexplored. But for the various spices of flora and fauna, this is undoubtedly one stop place at the way of Kahangad-Panathur.
Palakunnu Bhagavathi temple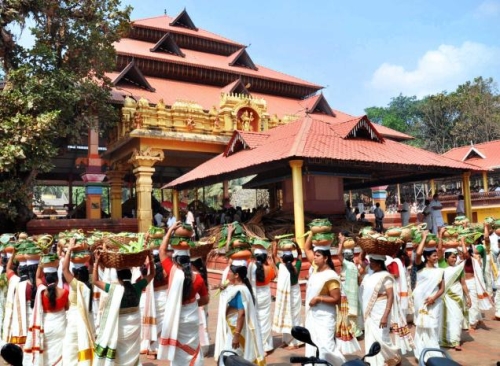 It is an ancient temple of Thiyya community in Kasargod. At the time of Bharani Maholsavam, travelers will amaze by the colors and rituals styles of the festival. The ritual of Kazhcha or the procession of the deities from all nearby temples is actually an unforgettable celebration to witness.
Kottancheri Hills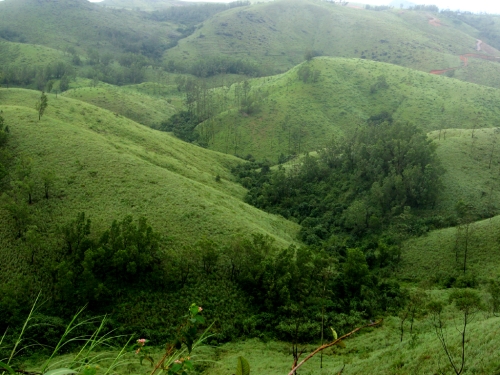 This is the right place for the trek hunger. A gorgeous rain forest at the top of the hills, exotic and extraordinary place to enjoy the nature beauty.  This scenic village is not so far from Kanhangad and not so far from Ranipuram.
In case, if you know any other tourist spot near by Ranipuram which is not listed here then don't hesitate to inform me, I will more than happy to add new tourist post 🙂