Ponmudi is a lovely hill station that is about 60 km away from Thiruvananthapuram. Find how to reach, best time to visit, things to see, timing and review. For all those who have mustard seeds under their feet and love to travel and see new places. For all those who crave for adventures and are prone to do exciting things around all the places and for those who seek for serenity away from the hustle bustle of crowded cities, here is an ideal place for you. One of the most picturesque and beautiful places in the southern end of the country; Kerala has already been awarded and is popularly known as God's Own Country.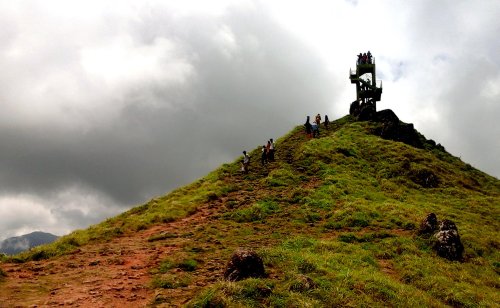 Kerala is indeed known to be the ideal destination for all. The honeymooners, peace seekers, adventure lovers, romantics, the people who want a cultural holiday or those who want Ayurvedic reliefs, Kerala is the place to be. One of the places in Kerala that are a must visit for people who would visit Kerala is the hill station of Ponmudi.
Ponmudi the place which is famously known for its meaning (the Golden Peak) is located in Kerala in the Tiruvantapuram District in India. Connect to Trivandrum by a narrow winding route that offers eye-soothing scenic beauties serves as a base for hiking and trekking.
How to reach
The easiest way to reach Ponmudi is to reach the nearest railway station to it, which is Trivandrum Railway Station. Traveling by air is also a convenient and time-saving way of reaching there. The Trivandrum International Airport is located just 65 km away from Ponmudi, which has easy avail of frequent flights from Chennai, Delhi, Bangalore and many other important cities of India.
After reaching Trivandrum by Flight or Train, the most convenient mode of transport is a taxi or a car, both of which are very conveniently available. A.C and non A.C cars are available for the people to choose according to their needs.
Ponmudi can also be reached by road. KSRTC buses are available readily from Trivandrum, and the fares are cheap. The other convenient bus terminus is the Nedumangad bus station.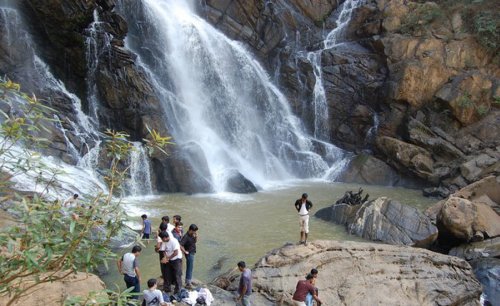 Places to Visit         
1) The place Ponmudi is not a shopping lover's destination. However, there are small junk jewelry shops near the beach to be satisfied with.
2) The golden valley falls is another wonderful place known for its crystal clear water and golden sand. It is an ideal picnic spot.
3) Ponmudi offers wildlife adventures as well in Peppara Wildlife sanctuary where people can treat their eyes with the site of not only lush greens, acres of grass and exotic butterflies, but also with the sight of sambars, 12-horned antelopes, sloth bears, elephants and lucky ones could get to see a leopard too. There is also another park known as Eravikulam nation park which is located in Munnar.
4) However, Ponmudi has much more to offer. Anyone interested can partake in the experience of hiking, rock climbing, wildlife viewing and much more. As the weather is pleasant almost throughout the year, trekking is a good option anytime of the year except for monsoon. A leisurely walk through the tea plantation is itself an adventure. Ponmudi promises not breath taking but enjoyable treks to the topmost point of the region and of the Western Ghats, Agasthyarkoodam peak. However seeking forest permits is one basic thing that the trekking enthusiasts should do.
The Hill Station
Located north-eastwards from Trivandrum, Ponmudi is a newly found hill station which is visited by quite some tourists in the recent years. Surrounded by the enchanting natural beauty all around which is further complemented by its crystal clear streams, lakes, acres of flower meadow, tea plantations, beautiful locations which are tranquil. Have a look to other hill stations of Kerala that offer similar marvelous experience.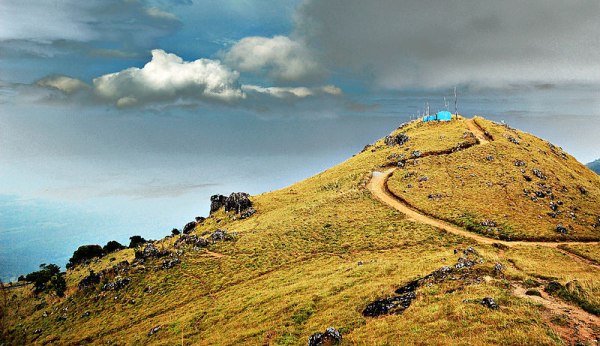 Though Ponmudi is known for its tranquillity and serenity at the same time, it is the base for many adventure lovers too. The smell of adventure and the pot boiling excitement attracts many tourists to Ponmudi. This hill station itself is located at the height of 3,300 feet above the sea level. The way to Ponmudi from Trivandrum consist of total 22 narrow winding roads surrounded with beautiful hills valley. Thus walking these roads itself is an adventure.
Best Time to Visit
Visiting Ponmudi in the summers can be a little bit too harsh. The scorching sun can be unforgiving. But as Ponmudi is a hill station, it has pleasant weather sometimes. The ideal time of being here and enjoying to the fullest is in the winter or autumn months of the year.
Now pack your bags and be ready for your adventure amidst the virgin greenery of Ponmudi.