So today we will reveal 5 top haunted places in Lucknow that will fear you. Lucknow is the city of Nawabs and Chikankari. Its unique music and colorful culture reverberates throughout the country, but its dark past of killings and mass destruction are also very well known. These restless spirits are assumed to still roam the city in the shades of darkness and will send a chill down your spine. Let's explore the top five haunted places of Lucknow!
Nirala Nagar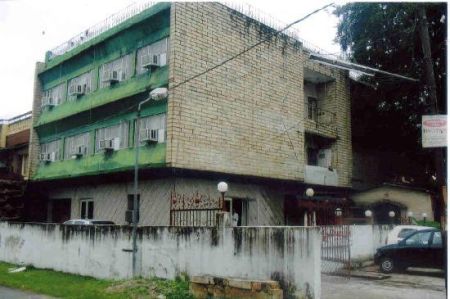 Nirala Nagar is nestled right in the middle of the city, but despite its busy streets and vibrant life, this colony has a spooky feel to it. This colony was supposedly built on a land of graves, a cremation ground, peepal tree, five mosques and few temples. Whoever resides in this colony is believed to face doom in their personal or career life. Very few children are seen in this locality. There is an unknown silence which envelopes this colony and localities have many a times reported that they have heard faint noise of children cries and ghostly apparitions passing into nothingness.
Balrampur Hospital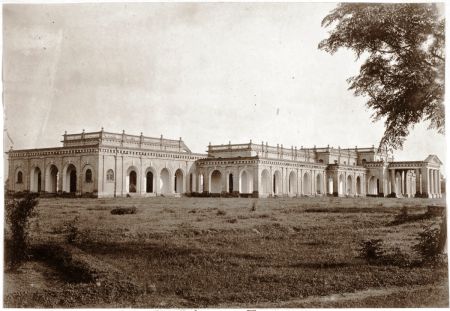 This hospital was built on a burial ground for British soldiers. The haunting of ghosts came into prominence when a mysterious operation was conducted on a patient a few decades ago. The operation was executed by two mysterious unknown doctors who could not be traced after the interrogation. This hospital is dreaded by the localities. Patients are often startled by sudden noise or footsteps down the corridor when there is no one around. Patients also have encountered the terror when an unknown face appears at the window and suddenly disappears.
OEL House
The OEL house or more commonly known as the Kabootar Khana, is a ramshackled structure and has the history of mass killing of soldiers when a fire broke out during the 1957 revolt. The well in this house was used for dumping the charred bodies of the soldiers. Then onwards the spirits roamed free and haunted this house and its surrounding. In modern time the Vice Chancellor of Lucknow University started living and experienced these haunting. Stories revolved around the VC's driver's son getting possessed by the evil spirits as he threw stones into the well only to get faint sobs and cries in return. He died an untimely painful death after this evil possession. The VC conducted a series of exorcisms in order to red rid of the spirits but the place is still dreaded till date.
Sikandra Bagh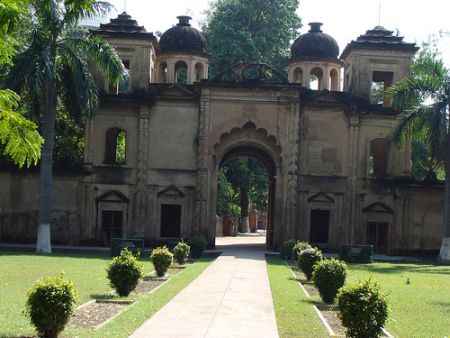 This place has witnessed several brutal killings and slaughtering of Indians as well as Britishers. After killing thousands of Indian, 72 Britishers died and were buried in the grounds of Sikandra Bagh. The bodies of Indians were left to rot there. After sundown, faint cries and sobs are heard from the grounds. Local people have encountered ghostly apparitions crossing the grounds and sudden cold temperatures after sundown. The place holds an eerie silence and a negative energy shrouds the place housing these souls.
Lucknow Railway Quarters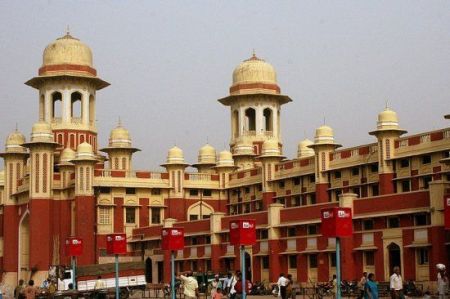 The railway quarters of Lucknow is assumed to be haunted for a good reason. A part of this historical building is assumed to be haunted by the ghosts of Bill turner, the chief engineer of Railways during the British era. According to documented data, Tuner had married a beautiful young girl late in age. Unfortunately, his wife betrayed him by falling in love with a young British Officer. They were caught in a passionate act by Turner who killed both of them and later committed suicide himself. His sprit is still seen roaming and crossing corridors after dark.
There are few more haunted places around Lucknow where people claim to see some scary shadow. There are few ghost stories as well exists in Lucknow. If you know any other such haunted placed in Lucknow then do let us know.
Although a lively and colourful place, Lucknow surely is a casket for spirits from the past. The haunting remind the localities of the mass destructions and brutal unjust murders which took place in this land of Nawabs!