There are several hill stations that are spread across Odisha however many of us are not aware of such beautiful tourist places. Find the best season and list of spot to visit during weekend. Orissa, bordering the Bay of Bengal, is a famous tourist spot for the beach in Puri and Konarch temple. But little is known about the spectacular hill stations in houses. Let's explore the land in a way never seen before.
Daringbadi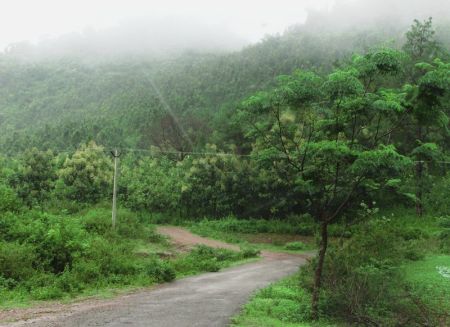 This quiet and beautiful hill station is located about 900 meters above sea level and is a famous summer respite for tourists. Lush green coffee and tea gardens lace the winding hill roads.
Reaching:
Easiest way to reach there is by road from Berhampur through Bhanjanagar, Sorada or Mohana-Bhanjanagar highways. Nearest railway station and airport is at Bhubaneshwar.
Best time:
Temperatures generally range between 18- 34 degrees throughout the year. The place has a pleasant feel throughout the year.
Major attractions:
Places like Rushikulya river, Doluri river, Hill View Point, Patudi waterfalls are famous sight-seeing places. The Belghar Sanctuary is a sprawling area which houses a variety of wild animals and is treat to the eye and is habituated by tribal people. Daringbadi has numerous coffee, turmeric, black pepper gardens and pine forests which are seen at frequent intervals.
Dumuriput
Dumuriput is located at about 1000 m above sea level and is a beautiful village with sprawling grounds and hillocks.
Reaching:
Temperature is pleasant throughout the year. This place is situated between Koraput and Sunabeda and can be easily reached by road. Nearest rail station is Koraput and Visakhapatnam is the nearest airport.
Major attractions:
Ram Navami festival is celebrated with great pomp which attracts a huge crowd of devotees. The Hanuman statue is one famous tourist spot. This kneeling Hanuman statue is the tallest in Orissa.
Mahendragiri: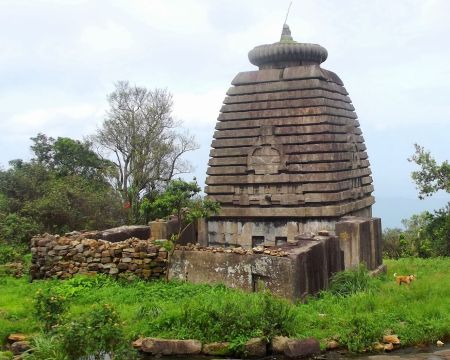 Located in the Gajapati district, this place is located at 1500m above sea level. The bountiful natural beauty and evergreen thick forests are the attractions of this place. The place has several citing from Indian mythologies Ramayana and Mahabharata.
Major attractions:
Navratri is the chief festival celebrated in this district which attracts thousands of people across the state as well as India. Whether is generally pleasant throughout the year. Flight and train can be taken to Ganjam. The place can also be reached by road by renting cars or buses.
The mythological essence makes this place a famous tourist spot. Several locations have many ancient stories to tell. Mahendragiri is also famous as an excavation spot.
Taptapani: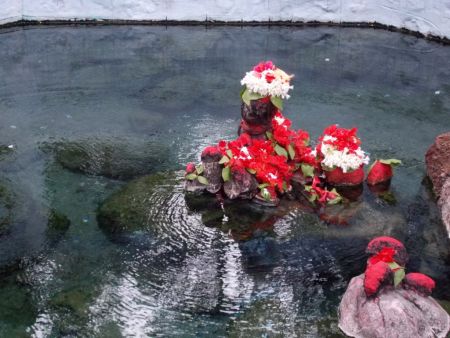 This place stands tall at 1800 feet above sea level and is rich in natural beauty. This hill station was named after the hot water springs. The word Tapta means hot and pani is water in Hindi.
Major attractions:
Taptapani houses the spectacular natural hot water sulphur spring where many come and take a bath amongst the lush green surroundings of the forest. It is also believed to have medicinal properties. There is also a well maintained deer park for local sight-seeing.
Reaching:
This place can be easily reached via Berhampur through road. Many local buses and taxis are available. The weather is pleasant throughout the year.
Olasuni Hill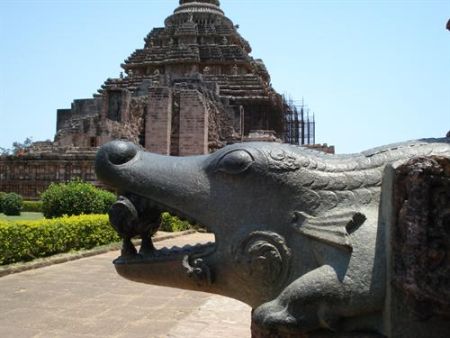 This hilly area is sandwiched between Jagpur and Cuttack districts. Olasuni hill area is a quiet peaceful place which comes alive every year with Magh Ekadasi festival.
Major attractions:
Thousand of devotees flock to this hill station during the late winter to attend this festival. This small hill town is adorned with varieties of stalls and glimmering lights with bhajan music in the background. The fair stays for a week and is a lively treat for all. A cave and the temple of saint Arakhita Das are must visits.
Reaching:
This place can be reached via road through Cuttack which houses the airport and the railway station where multiple options for road travel is also available.
Also see beautiful hill stations near Kolhapur.
Deuli Hills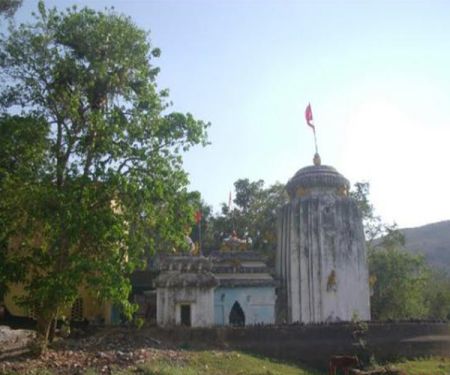 Khordha district of Orissa houses this amazing hilly area and is an excellent excavation site.
Major attractions:
Major attractions include five rock cut Buddhist chambers and at the foothills the Gokarneshwara temple. This place is a major excavation site and depicts the rich Buddhist past. The archaeological structures depict an era of King Ashoka and the pillars are the stupas which were erected and structured during his reign.
Reaching:
This place is easily communicable through road and bears a pleasant weather throughout the year but ideally October to June is considered to be the best time for visit.
Dhenkanal
Dhenkanal is another hill station which has archaeological importance. It is traversed by rivers surrounded by hills which has made the soil very fertile. It is otherwise covered with green vegetation and lush green dense forests.
Reaching:
Its nearest railway station is Cuttack and nearest airport is Bhubaneshwar. Taking the NH 42, Dhenkanal can be reached via road as well from Cuttack.
Major attractions:
The Kapilash Temple, Saptasajya, Naganatheswar Temple and many more temples line this place. There are remnants of the ancient fort Ganesh Khola which can also be explored.
Dhenkanal is suitable for a visit all throughout the year.
Barbil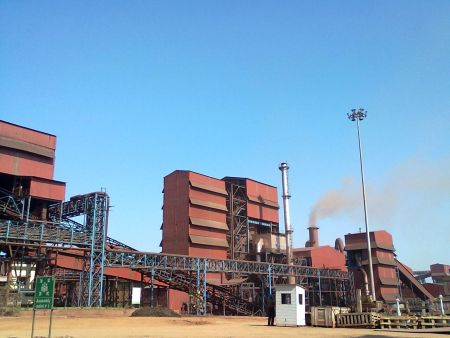 Located at around 1500 feet above sea level, Barbil is one of the top producers of manganese and iron ore. This small yet popular town is pleasant all throughout the year and can be visited all throughout the year.
Major attractions:
All major festivals are celebrated in this municipality town due to its cosmopolitan nature. Barbil railway station is the nearest.
Chandragiri
Jiranga or more commonly Chandragiri is a heavenly abode for the Tibetans and is considered their heaven. This place is nick named as Mini Tibet due to its strong Tibetan influence and was once the place for Tibetan refugees.
Major attractions:
The place is adorned with natural beauty and has a large number of horticulture plantations. The shops here line up with shawls, carpets and a huge variety of dogs. Chandragiri is lined up with magnificent waterfalls, lush forests, rivers, mountains and sweet fruits.
Reaching:
This place can be reached via road and is a place which still needs to be explored.
Tensa Hill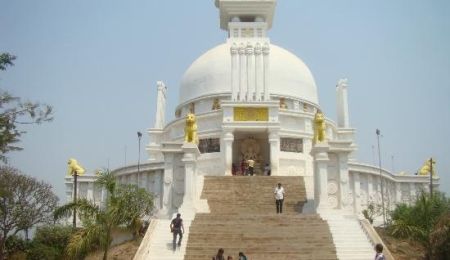 This tiny hill station is just 110 kms from Rourkela and is about 3700 m above sea level. The green hills surround the entire area, where majority is evergreen dense forests.
Major attractions:
The Shanti Stupa is one major attraction of this hill station and has rich ancient stories of India. This place is generally meant for short day trips and is a favourite amongst picnickers. It can reached by road via taxis and buses.
Although much of the hill stations in Orissa is unknown and untouched, the place hold spectacular views and breathtaking panorama of the hills and the forests.