Complete list of 07 beautiful hill stations near by Asansol which are surrounded with mountain, water park and counted among best tourist places to visit. The Asansol is counted the 2nd largest city after Kolkata. It is one of the booming and fastest growing cities of India, a Y-Category city with lots of natural beauty. This city is the counterpoint to reach many hill stations of West Bengal and as well as Jharkhand. This modern city is surrounded by Ajay and Damodar Rivers and it is on lower Chota Nagpur Plateau. Purulia and Bankura are also very near places from here.
List of Hill Stations in Asansol
If you are planning to go for a holiday trip near around Asansol during weekend then below list might help you out. This place surrounded by the gems of tourist spots of Jharkhand and West Bengal.
Joychandi Pahar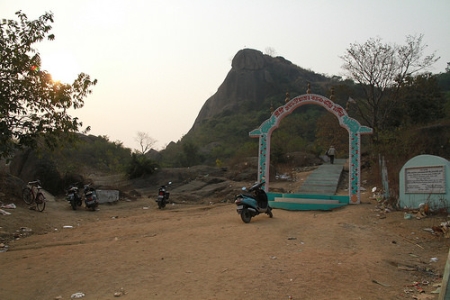 Joychandi Pahar is a lonely and mystic hill of Purulia, very much nearer from Asansol. This place is the most attractive destination for the trek lovers. If you are able to climb 500 steps, then there is a phenomenal view waiting for you at the top. You can enjoy a panoramic view of nature and the surroundings from there. At the topmost part of the hill, there is a temple, which is quite different and yet very simple.  Joychandi Pahar is not a single hill; it is a collection of hill locks, where you will find three or four hills. There also many resorts and bungalows near the place and the best time to visit the place is winter season. Famous film director Satyajit Ray framed his renowned film 'Hirak Rajar Deshe' in this beautiful place.
Landmark Place
Purulia, Asansol
How to Reach?
You can reach by bus or taxi.
Best Time to Visit:
October to May
Susunia hills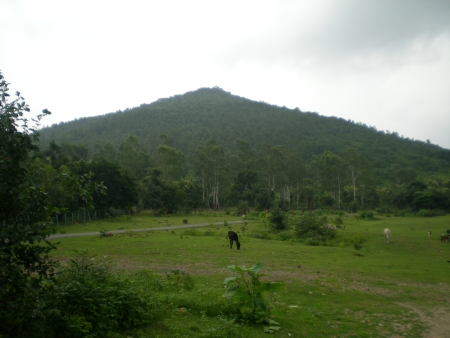 It is another great tourist attraction of West Bengal of Bankura district. It is the second highest peak of Bankura. The Sila Lippi and the natural spring 'Dhara' is too beautiful to attract the tourists. ''Dhara'' is counted as the holy water source to the local people. Another most interesting thing about the place is the ''Narasingha stone'', which is standing at the place from where the ''Dhara'' comes out. It is believed that the ancient stone is a belonging of king Chandravarman. You will find bungalows or resorts of West Bengal government for staying there; you can book it online or by phone. There also the option of camping near the hill.
Landmark Place
Bankura
How to Reach?
By bus or taxi.
Best Time to Visit:
October to end of May
Biharinath hills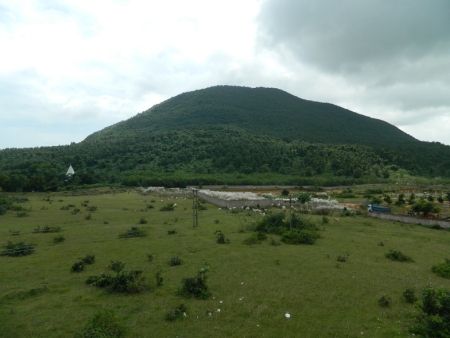 This place is surrounded by Damodar River and the Purulia city, a beautiful hill station near Asansol. This place has started gaining the popularity just before few years. It is actually a perfect place for the people, who love to spend quality time in the lap of nature. It is a small but striking village'.  Gothic hills, small mud houses of the villagers with the gorgeous 'Alpona' in front of every house, the thick forest has made the place truly amazing.  The atmosphere is so much serene here that you may listen to the songs of colorful birds. It is a lifetime experience to visit the place especially for the add-on of Biharinath Dham, a temple of lord Shiva.
Landmark Place
Purlia, Asansol
How to Reach?
You can use bus or taxi to reach Biharinath hills.
Best Time to Visit:
End of September to first week of June
Boranti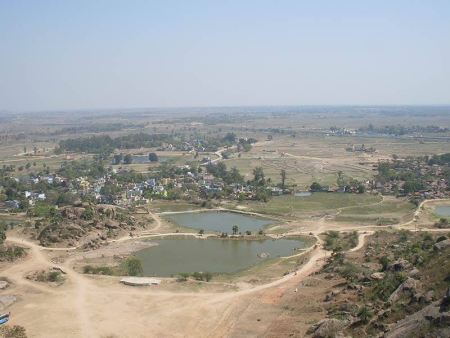 Want to escape from your busy city life and relax, then this beautiful village must be your best choice. It is a village delimited by the stunning rocks and lakes. It is very much offbeat but lush green trees, wide blue sky and the crystal clear water of Muradi Lake are enough to enchant your heart. This place is bounded by Panchkot hills and Biharinath hills from both sides. Definitely the photographer's paradise, especially for the bird watchers, this is one of the best places of West Bengal. You may find few animals like the rabbits, deer, wolves and foxes too. Travellers, who look for tranquility and solace, this is the best place actually. The beauty of teak and mahua trees is beyond words here.
Landmark Place
Panchkot hills, Biharinath hills Asansol.
How to Reach?
Bus or taxi service are available to reach Boranti.
Best Time to Visit:
October to first week of June
Karo hills and Amarkanan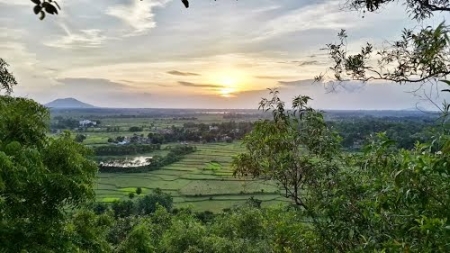 This place is very near from Asansol, a trekking heaven of West Bengal. Amarkanan is a calm and beautiful village, which is developing day by day. Here you will find the Karo Hills, a 400ft high hill surrounded by deep forest. It is not-so-popular-yet hill station of West Bengal; it is lesser known place actually. If you go there at the time of sunset, you will experience a mesmerizing beauty from the shades of the hills. You can stay at the various lodges and hotels of Bankura to visit the place or if you are in a mood of adventure, then what should be better than camping in the forest or at the Amarkanan village.
Landmark Place
Asansol.
How to Reach?
Bus or taxi service are available to reach Karo Hills.
Best Time to Visit:
October to first mid of June.
Muruguma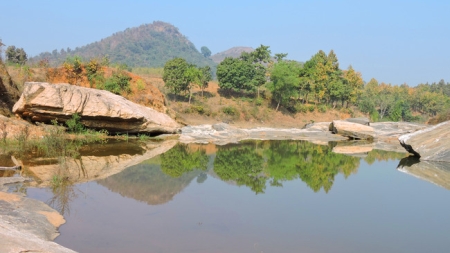 Want to experience mystic feelings? Then this tribal village is ideal for you. You can visit the place with your friends or with your family. This is a worthwhile travel experience to visit the Muruguma Lake and the Kenkachi hills. You can add more adventure to your trip by watching the tribal dance.  You can tent there at the forest or you can stay at the village of Muruguma.
Landmark Place
Muruguma, Asansol.
How to Reach?
Bus or taxi.
Best Time to Visit:
September to May.
Ayodhya hills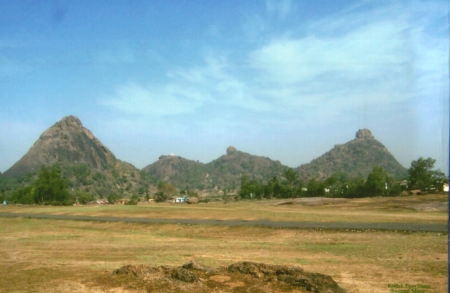 Another place of interest of West Bengal is Ayodhya Hills, the place is at Purulia. You can captivate your senses by deep dark forest, Mayoor Hills, and Goshabru hills, beautiful waterfalls and of course by the tribal village.
Landmark Place
Purulia
How to Reach?
By Bus or taxi.
Best Time to Visit:
October to June