Planning to go to Guwahati but don't know which are the best hill stations located near by? Check these 07 places to visit during weekend with family & couple. Guwahati, the eastern city of India is cultural, commercial hub, which is surrounded by many tourist destinations. Guwahati is the biggest city in the state of Assam, which is also called as City of Temples. Apart from that, Guwahati is surrounded by many Hill stations, which gets visitors all the year round.
Shillong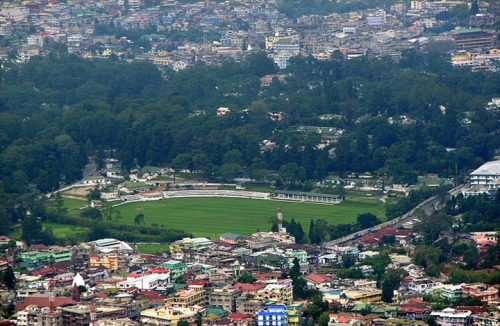 "The Scotland of East", Shillong is capital of Meghalaya and a very famous Hill station in the east. Shillong is situated on a plateau named Shillong of height 1496 mts. The points and scenic beauty is what attracts the tourists to Shillong.
Best Time to visit: – All the year round
Distance from Guwahati: – 100 Kms
How to Reach: – via road from bus and Taxis, nearest airport Umroi
Places to Visit: – Sweet falls, Elephant Falls, Crinoline Falls, Shillong Plateau, Lake Hydari Park, and Artificial Wards Lake.
Gangtok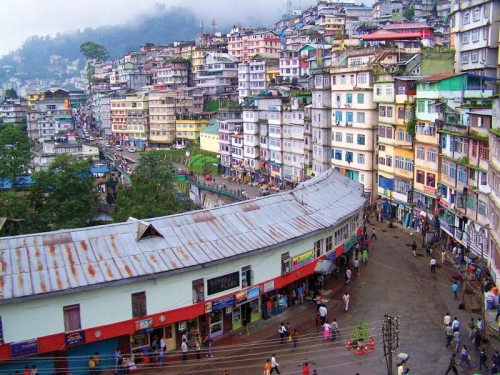 A peaceful place situated in Sikkim is hub of learning of Buddhist culture. Gangtok is capital city of Sikkim as well as the biggest city of Sikkim.  Gangtok boosts of natural beauty and scenic valleys, hills and Landscapes. Not only this, it is filled with Buddhist Monasteries and few Sanctuaries as well.
Best Time to Visit: –  All the year round
Distance from Guwahati: – 540 Kms
How to reach: – Bus, taxis, rail and Bagdodara Airport
Places to visit:- Enchey Monastery, Rumtek Monastery,Tibetoloy Museum, Himalayan Zoological park, Sikkim Deer park, Jawaharlal Nehru Botanical park, Ban Jhakri falls- a theme park, Bakthang Falls etc.
Agartala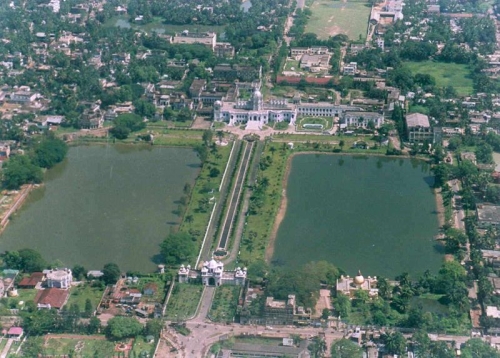 The second biggest and beautiful city after Guwahati in eastern India in terms of Population is Agartala. It is capital of Tripura state. Agartala is a hilly city majorly known for religious places. People from all over India, visit the religious temples situated in Agartala and come to worship over there as their devotee.
Best Time to visit:-All the year round
Distance from Guwahati: – 577 Kms
How to reach: – Bus and cabs, Agartala Airport
Places to visit:- Sukh sagar, laxmi Narayan Temple, Lord Shiva Temple called Fourteen Goddess temple,Ujjayanta Palace, Jagannath temple, Malancha Niwas
Aizawl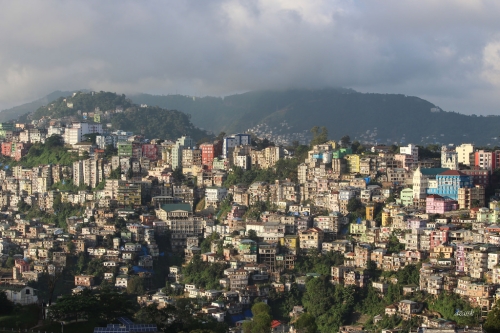 A mesmerizing picturesque and exotic hilly locales taking one away from all the stress is the capital city of Mizoram, Aizawl. It is a peaceful and relaxing hill station filled with various tourist places for visitors to explore. The natural beauty attracts you to be over there for as long as you wish to.
Best Time to visit: – All the year round
Distance from Guwahati: – 488 Kms
How to reach: – Via road, Buses
Places to visit:- Shopping centre bara Bazaar, Mizoram state museum on McDonald Hill, Berawtlang Recreational complex, Lengteng national park, Tawi Sanctuary, Durtlang Hills, Dampa Sanctuary etc.
Tawang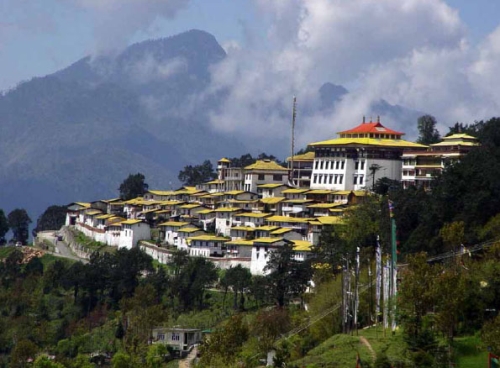 A beautiful Hilly town, Tawang is situated in Arunachal Pradesh. The name Tawang is named upon the Tawang Monastery founded in the year 1681 by Merag lama Gyamtso. In Tawang, the majority of the population is of Monpa ethnic tribe along with Tibetan and Takpa tribe. Tawang is a paradise on earth, which visitors all around the world come to witness.
Best Time to visit: – All the year round
Distance from Guwahati: – 554 Kms
How to reach: – Bus or taxis, Airport in Tawang
Places to Visit:- Tawang Monastery, Urgeling Gonpa Monastery, Singsor Ani Gonpa, Regyaling Gonpa, Gorsam Chorten, Nuranang Falls, Pangang teng tso lake, Banga Jang lake, Bap Teng kang falls, Shonga-tser Tso lake popular as Madhuri lake etc.
Imphal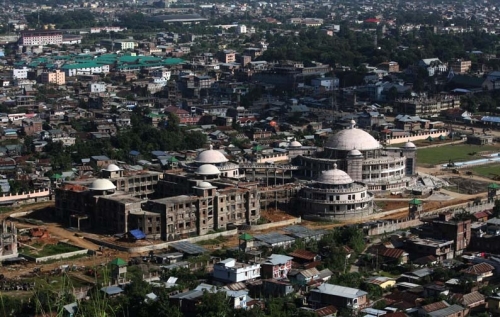 Capital city of Manipur state, Imphal is one of the historic and hilly tourist places for Indians to visit. It is one of the extreme eastern cities of India. Imphal is highly rich in Culture. Various Historic monuments as well as Traditions are being followed y the people of Imphal.
Best Time to visit: – All the year round
Distance from Guwahati: – 474 Kms
How to reach: – Via rail, Road and Imphal Airport
Places to visit:- Shree Govindajee Temple, Vaisnavite Temple in Palace of Manipur maharajas, Manipur state Museum, Hanuman and Shri Krishna Temple, Ima(Mother) Keithel(Market)-only women market in Imphal run by 3000 women from more than 100 years.
Kohima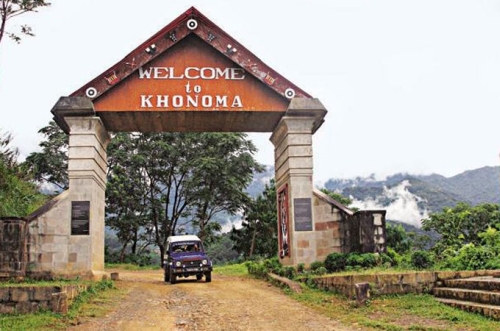 Known to be the Hilly capital city of the state of Nagaland, Kohima is a beautiful town giving panoramic view of Hills, and lush green meadows from the valley. There are various Peaks and Plateaus along with other tourist places in Kohima. There is festival called Hornbill festival organised every year in a village called Kisama Heritage village in Kohima.
Best time to visit: – All the year round
Distance from Guwahati: – 340 Kms
How to reach: – Bus, taxis, private cars, Airport in Dimapur and railway station in Dimapur.
Places to Visit:- Catholic cathedral on Aradura Hills, 2nd highest plateau of state Nagaland- Japfu, Touphema Tourist village, Nagaland state Museum.