The beautiful Koroli hill station is located in Nasik. Find the best time to visit, how to reach, things to do, temperature detail for weekend trip. This place is one of the many unknown hill stations in Maharashtra that is both a pleasure to the eyes and a delight to the soul. Extremely beautiful as it is, it's scenic beauty is sure to drive you crazy and make you wonder in delight. Unknown to many, this place is comparatively less visited by tourists and is a perfect place for a weekend getaway or for that matter a slightly longer holiday. Extremely easy to reach and surprisingly pocket friendly, karoli is an ideal place in all respect.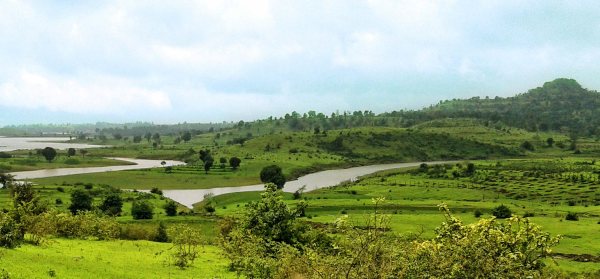 Location
The exact location of Koroli  hill station is Trimbak Ghoti Road near lower Vaitarna back water, Nashik, Maharashtra. It is a easily accessible place that can be reached very easily via road and air.
How to reach
Koroli is 3 hours away from Mumbai city and thirty minutes from Igatpuri and forty minutes from Igatpuri railway station. The nearest airport is in Nasik and from Nasik airport one can reach to karoli within forty minutes.
Best time to Visit
If you are planning to visit the Koroli  with family or friends during weekend time then best time to visit would be from February to June month and September to October month.
How is the place
Surrounded by Sahyadri mountains, karoli peace and beauty. Clean and well maintained, Koroli is sure to make everyone fall in love with it. All your senses will revive themselves to their fullest as you will come in close contact with mother nature and all her wonders. Another striking feature of Koroli is the presence of Vaitarna dam and Vaitarna backwaters.
Recreation and Things to do
It is such a place which doesn't leave anything out of its wonders. There is ample of things to do in your free time and to entertain yourself with in karauli, like:
Swimming
Playing tennis
Theatres
Spa
Cricket pitch
Boating
Horse riding
Trekking and much much more. If not anything else, then the mere beauty of the place will have you booked to it.
More about Koroli
It is a place where solar power is used in every possible points and is located in a way that every possible necessity of man like hospital, school, dispensary etc are all within ones easy reach.
The highest peak of Sahyadri mountains that is kalsubai is also just a half hour distance from karauli and is an excellent place to visit which will be etched to your memory for ever.
Thus it is very well understood that Koroli hill stations is one of the many treasures of India which needs to be explored to its fullest. It is also an excellent and ideal place to think of settling down after ones retirement as Koroli provides you with everything that you need with all its helpful and friendly inhabitants and a serene and peaceful environment.