The Amboli Hill Stations comes under south Maharashtra. Find the best time to visit, how to reach, places to visit near by areas in detail. Amboli hill station is a newly found hill station and an excellent tourist spot in Maharashtra that has become increasingly famous during the last few years due to its outstanding beauty and peaceful atmosphere and is thus attracting huge number of tourists every year.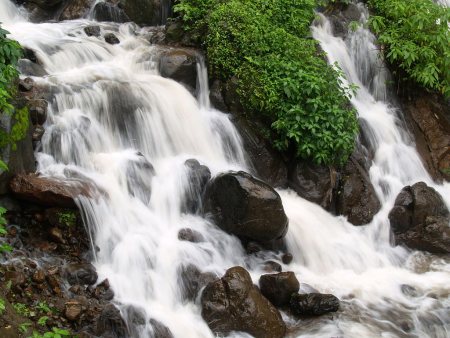 Amboli hill station is located in south of Maharashtra at an altitude of 699 m and it is the last of the hill station before the Highlands of Goa starts. It falls in the district of sindhudurg with its official language being Marathi.
If considered from a historical point of view, the village of Amboli was established as one of the staging posts on the road from vengurla port to the city of Belgaum and this road was used by the British people to supply their garrison in central and south India.
The great hiranyakeshi river has its source around these hills of Amboli. There is an interesting legend that there are one hundred and eight Shiva temple around this one area of Amboli, but as of the recent years only a dozen of them have been found.
Amboli hill station is an ideal mix of exotic nature, plus scenic beauty and peaceful surroundings that is sure to take your breath away and will definitely get you hooked to its humble yet magnificent abode at first glance. Along with all these major attractions, Amboli hill station is also highly pocket friendly, easy to reach and surprisingly comfortable to stay.
One of India's newly founded yet most beautiful places for tourists, Amboli is the absolute perfect location for a quick weekend getaway or for a long vacation.
How to reach Amboli
Amboli is easily accessible by all modes of communication be it train or plane or by road.
By train – located in the konkan District of Maharashtra, Amboli can be reached by boarding a train from the sawantwadi railway station which is thirty km away and then a bus has to taken to reach Amboli.
By plane – either the dabolim airport or the belagum airport can be used to reach Amboli which are both within easy reach.
By road – Amboli can be reached by road by taking the national highway 121 which connects belagum to sawantwadi.
Best time to Visit
The best time to visit Amboli is during the monsoon months of June to September when the Rai s does their wonder and fills the entire region with unusual a d exotic natural vegetation that is breathtaking. Along with that the cool weather and winds just doubles the beauty and serenity of the place.
Accommodation during the visit
Amboli is extremely well equipped with many hotels and resorts all of which provides excellent facilities covering all our needs of warmth, food and comfort.
Transportation Facility
While staying in Amboli, transport is never a problem as auto rickshaws are amply available to cater to all our travel needs.
Places to visit in Amboli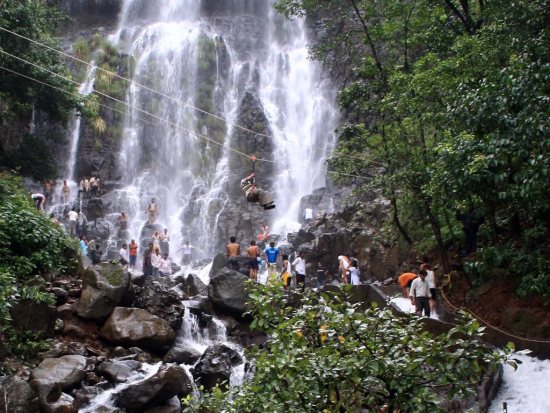 Amboli has a host of awesome places for tourists to enjoy.
Nangarta falls.
Madhavgadh fort
Hiranyakeshi temple
Durgdhakoba trek
Shirgaonkar point.
Amboli water-falls.
All of the above mentioned falls provides exotic panoramic views and are too beautiful to be actually true. The trek is a dream for all adventure loving people out there and each and every tourist spot are extremely well maintained, clean, easily accessible and beautiful. There are many other tourist spots around Maharashtra that you should visit.
Nearest cities from Amboli are:
Sawantwadi, kudal, Kolhapur, sangli, Belgaum, ajara, chandgad, gadhinglaj.
Nearest railway station are:
Miraj
Madgaon
Kolhapur
Pernem
Belgaum
Sawantwadi and
Kudal
Thus it is understood that Amboli is one of a kind place that just have to be explored. Equipped with every kind of tourist need, Amboli welcomes you with open and eager arms. So go and fall in love.