Are you from Akola and looking for Picnic spot in near by area? Find the weekend trip, tourist spot from temple, wildlife sanctuary, fort to children park in order to spend time on this summer and holiday season. Akola, also referred as Cotton City. Here you will get to know about various places to visit in Akola in one day.

Katepurna Sanctuary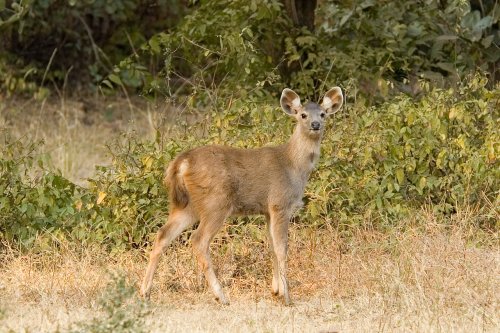 You will get to see over 115 species of plants including moha, khair, tendu, salai, etc. This sanctuary is popular for the Barking Deer and Four-horned Antelope. Other animals include nilgai, hyena, etc. Various species of wetland and grassland birds can be seen here and peafowl is one of the most common birds spotted by visitors. Also consider to visit Radhanagari wildlife sanctuary.
Best Time to Visit: The best season to is from October to June, and it is well connected with Maharashtra by air, road and rail transport.
Narsingh Maharaj Temple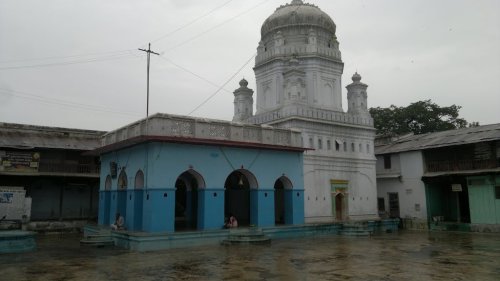 If you are willing to visit religious places, then you may go to Narsingh Maharaj Temple and Baladevi temple near Akola.
Best Time to Visit: The best time to go from October to April and one can reach there easily by the NH6.
Balapur Fort
If you are searching for places to visit near Akola within 50 kms, then you may plan a visit to the Balapur Fort which was built by Emperor Aurangzeb's son. This fort consists of 3 gateways. During monsoon, floodwater surrounds this fort except at a point. Its complex architecture reveals the matter of safety. Bala Devi's temple is just under this fort.
Best Time to Visit:  During the rainy season and one can reach there by road from Akola which is just 26 kms away. It is famous for complex architecture and fort designs.
Narnala Wildlife Sanctuary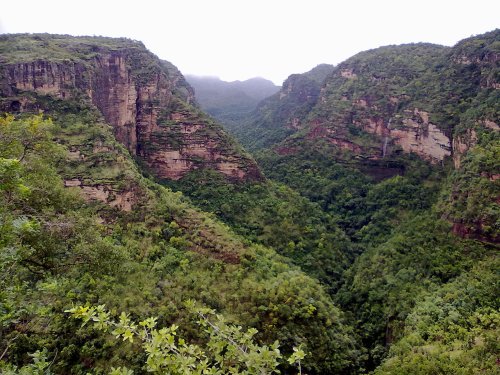 This popular sanctuary is one of the places to visit near Akola within 150 kms. This place is well known for the richness of flora and fauna. Besides this, it also possesses special biological, historical, mythological, recreational and scenic values. You will get an opportunity to enjoy the natural habitat of various wild animals and birds. It is famous for the Melghat Tiger Reserve and Namala Fort.
How to Reach: It can be reached only by roadways.
Best Time to Visit: The best time is during the summer season.
Narnala Fort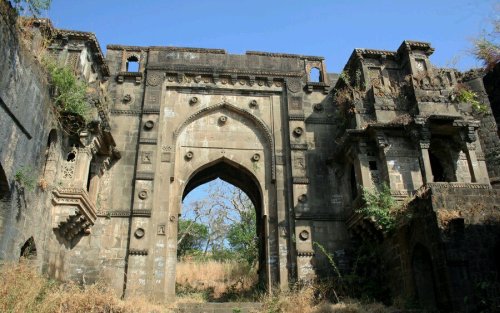 This ancient fortress can be an excellent picnic spot as it consists of sarai and bungalow. Though it has no caretaker, but you can enjoy a day with your family in this historical place. Burhanuddin's tomb is just across the fort's courtyard and a small sized tank named the Shakkar talao is present beyond it. You can also enjoy the dense forest surrounding this fort. It is famous for the tomb of Burhannuddin and Shakkar Talao.
Best Time to Visit: The best time to visit is from November to March.
How to Reach: It is 65 kms from Akola and can be easily reached by roadways.
Nehru Park
For those who are searching for places where you can have lots of recreation and amusement, then you may plan a picnic in the Nehru Park. It is popular for being an amusement and water park. Recent added attractions include musical fountain, laser show, etc. After installing the first 3D planetarium of India, it became the city's pride. The park contains a stadium of nearly 350 seats.
Best Time to Visit: The best time to visit is from June to October and is not very far from Akola.
Kapshi Lake
Another popular and attractive visiting place near Akola is the Kapshi Lake. This famous lake has been constructed during the British rule. You will get to enjoy natural beauty and the lake's most attractive feature is the foreign migratory birds. It is a renowned picnic spot for nature lovers.
Best Time to Visit: The best time to visit is from March to September month.
How to Reach: one can reach by the Nagpur-Aurangabad Highway.
Birla Ram Mandir
One of the most popular places to visit near Akola within 200 kms is the Birla Ram Mandir. Besides planning for a family picnic, you can also plan a visit to this temple during Dusshera as nearly 50,000 people come to this place at that time of the year.
Gandhi Jawahar Park
Akola has many beautiful gardens and one of the most attractive gardens is the Gandhi Jawahar Park. This park is well renowned for the wide variety of flowers. The best time to visit is during the winter season.
How to Reach: It can be reached easily by road as it is only 9 kms away from Akola.
Lord Mahadeo Cave
It is located in the Melghat forest hills. Numerous devotees visit this place almost throughout the year and especially on the third Monday. Even you may pay a visit to this natural place and enjoy to the fullest with your friends and family.
How to Reach: It is only 20kms away from Akola.