This year on 2018 find the 10 best coolest places near Ahmedabad to sped time during summer season with family for weekend trip for 01 & 02 days, located within 50/100/150 and 200 kms. Being the seventh largest city of India as well as the biggest city of Gujarat, Ahmedabad is beautiful in a unique way and also possesses various historical significance. Earlier, this place was Gujarat's capital and the popularity is enhancing for being an essential Industrial Hub of India. Ahmedabad appears more attractive because of the Sabarmati River which flows through its heart.
Best Places to Visit near Ahmedabad during Summer Season
If you are planning to visit certain places near Ahmedabad for one or two days during new year or summer days, then you have clicked into the right place. Here you will get to know about places to visit in Ahmedabad in one/two day for during summer season.
Polo Forest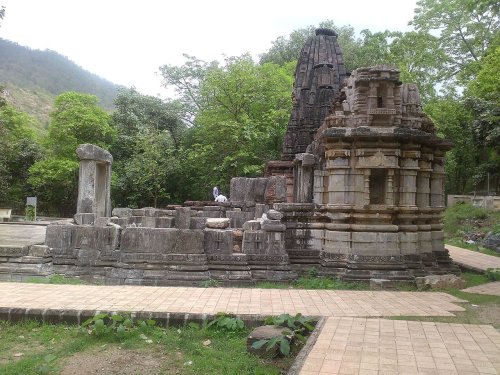 One of the most natural places to visit near Ahmedabad within 200 kms is the Polo forest. You need not pay any entry fees for visiting this place as it is public and open space with temples and thick jungle. You may enjoy activities like photography, trekking, cycling, etc. Hiring experienced guide from the Polo campsite might prove helpful in planning trekking activities. Also consider to to visit hill station near Ahmedabad, details are given here.
Indroda Nature Park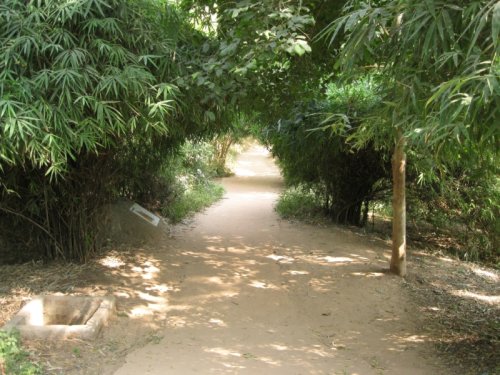 The next best tourist spot near Ahmedabad is the Indroda Nature Park which is extended over a vast area of nearly 400 hectares besides the bank of Sabarmati. Kids would surely love this place as activities like visiting zoo, botanic garden, camp out facilities, etc, can be practiced. It is also India's one and only dinosaur gallery till date and is known as India's Jurassic Park.
Thol Lake Bird Sanctuary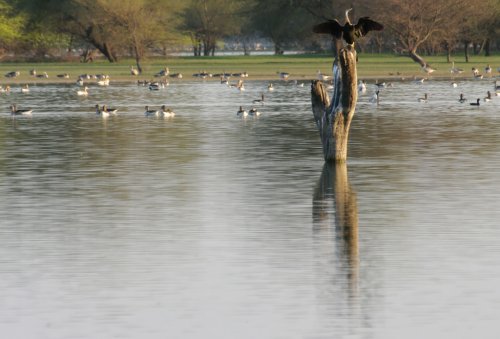 It is another perfect place for summer season as you may watch flocks of birds like long-legged stretched necked cranes, etc.surrounded with lakes and is hence a paradise for bird watchers. You may also enjoy watching other birds like geese, egrets, flamingos, herons, spoonbills, whistling teals, etc. and inhale the beauty of nature. If you are planning to go out with family then consider popular picnic spot in Ahmedabad here.
Zanzari Waterfalls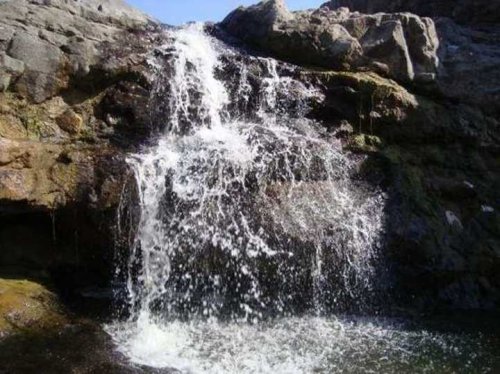 If activities like camel ride, hiking, etc. attracts you and your closed ones, then Zanzari Waterfalls is an ideal place for summer holiday. The best time for visiting this place is from September to February and if you plan a visit after the monsoons, then you would get to hear the mesmerizing splashing sound of water from far away.
Maniar's Wonderland
Another perfect one day coolest spot near Ahmedabad is this snow themed amusement park. It will be a great experience for the kids as this park is divided into Snow Park and Wonderland. By planning a visit to this place, you would surely gift a day of fun and thrill to your children and other members. You may enjoy snowball fights and exciting rides like aqua ball, aqua roller, Traffic Island, etc.
Champaner
Champaner is one of the best archaeological and historical places to visit near Ahmedabad within 150 kms and is a UNESCO world heritage site. January to December is the best time to visit this extra-ordinary place which is a symbol of the mixture of Muslim and Hindu culture.
Tirupati Rushivan Adventure Park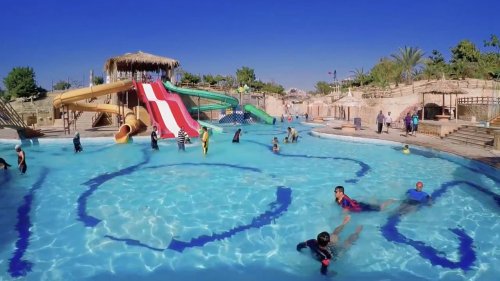 The slides and rides of this affordable water park is lovely and it is a must visit with family. You may enjoy pools, water activities and 3 free rides along with entry ticket. You may have home-made food in the gardens.
Lothal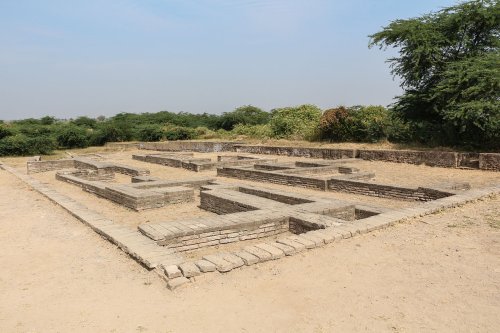 If you want to cherish the past historical memories of ancient civilization, then you must visit Lothal. This archaeological site has a museum with three galleries showcasing seal replicas, copper objects, terracotta ornaments, etc.
Adalaj Stepwell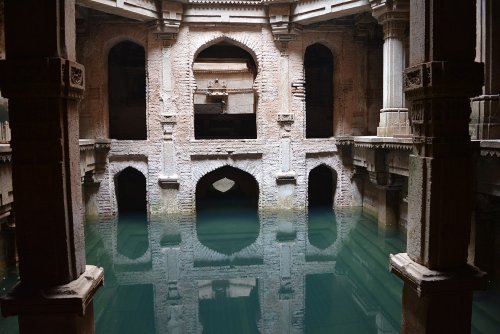 It is one of the relaxing places to visit near Ahmedabad within 50 kms, exact distance is about 33 km. You may click pictures of the engraved walls and also seat and relax on the garden outside the stepwell. It is the only step-well in Gujarat with 3 entering steps.
Nal Sarovar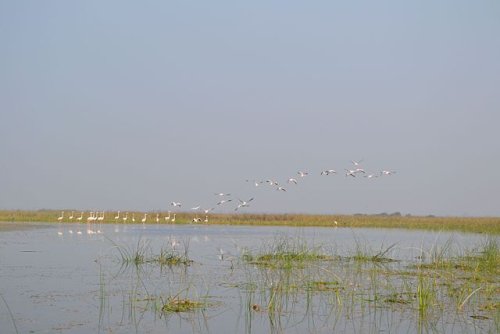 It is Gujarat's biggest marshland bird nature reserve along with ambient swampland and a lake. You will get to see a huge population of nomadic birds in spring and winter. Various attractions of this place include horse riding, watching and clicking snaps of migratory birds along with boating, etc.