Looking for nearest beautiful hill stations in Bareilly? Check out these 10 tourist attraction places which are good for picnic spots and weekend holidays.   Located in the district of Uttar Pradesh, Bareilly is busy city connecting major hill stations of the state of India. This north indian state lies on Ramganga and is a major stopover for travellers. Listed are ten major hill stations which can be easily reached within a matter of few hours via road or rail.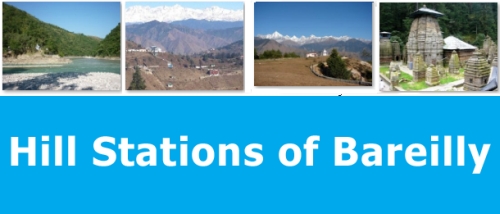 List of beautiful Hill Stations close by Bareilly
So, if you are looking for any near tourist spot or weekend gateway near by Bareilly city then below listed hill stations could be your destination, have a look:
Mussoorie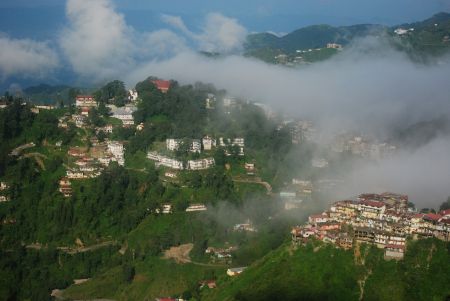 Located at a distance of 336.1 kms, Mussoorie can be reached via NH 530 by road within 8 hours approximately. Trains are also available to nearest station Dehradun. Mussoorie is a beautiful place bordered with rolling green hills at a height of 2005 meters. It is famously known as the Queen of the Hills. The Shivalik Range, Kempty Falls Camel's Back Rock, Gun Hill, Jharipani Falls, Lal Tibba and the Doon valley are major attractions. It is also known as the gateway to Yamunotri and Gangotri.
Nainital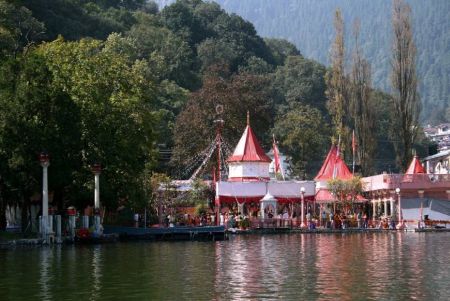 From Bareilly, Nainital is just 131.3 km via road and only 17 km from Pantnagar airport. It can be reached only within a matter of 3 hours by road. Nainital is famous for Naini lake. Earlervit was a British hill station located at height of 2000 metes approximately. Other major attractions include Gurney House, Snow point, Sattal, Kilbury, Nainital Zoo, Eco Cave Garden and Naina Devi Temple.
Almora
Almora is a beautiful cantonment town located at a distance of 190 kms approximately well connected by highway NH 109. It takes around 6 hours drive roughly by road.  Lying at an elevation of 5387 feet, this place houses several waterfalls, temples and a variety of flora and fauna. Major attractions include Chitai Golu Devta temple, Lal Bazar, Pant Museum, Bright end corner, Martola, Kalimat, Deer Park, Katarmal Sun Temple and many more.
Bhimtal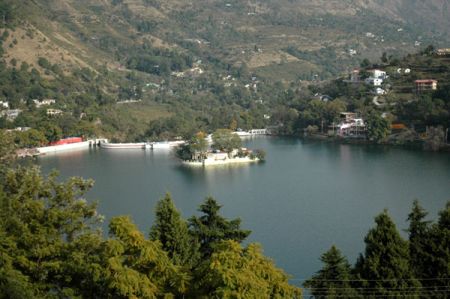 Located at a distance of just 128.3 kms via Bareilly-Nainital road, Bhimtal is located at an elevation of 1370 meters above sea level. Named after Bhima it is one of the most popular lake cities of India. The lake houses an island with a huge aquarium and a restaurant.  Garg Parvat, Nal Damyanti Tal, Hidimba Parvat, Butterfly research center, Karkotaka temple are few of the sight seeing places in this beautiful place.
Abbott Mount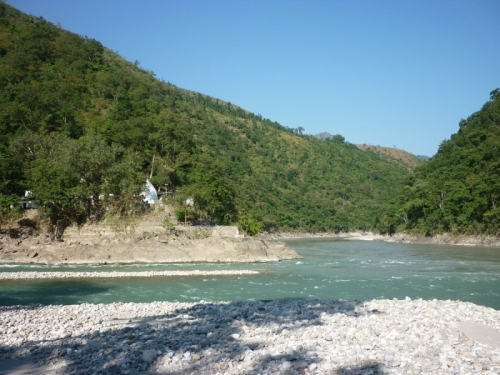 This place is located approximately at a distance of 194 km from Bareilly and can be reached within 6 hours roughly. Perched at an elevation of 6400 feet, this dwarf hill station houses only 13 cottages spread over several acres of land. Mahaseer fishing is very popular at the confluence of Mahakali and Saryu rivers. Mukti Kothri offers an eerie spooky environment stark against the beautiful serene church nestled on the slope. A must visit during spring to witness the colorful flight of the butterflies.
Chamba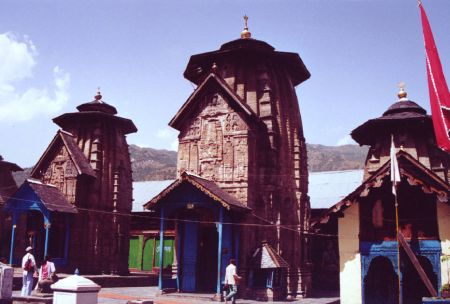 Chamba takes around 10 hours to reach from Bareilly located at quite a distance of 802.4 km. Standing at an elevation of 268 feet Chamba is a small hill town in Himachal Pradesh and houses an array of natural beauty spots like Laxmi Narayan Temple, Bhuri Singh Museum, Akhand Chandi Palace, Rang Mahal, Gandhi Gate to name a few.
Chaukori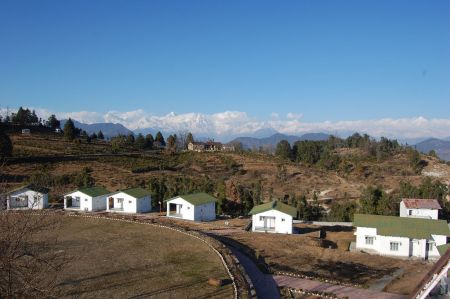 Connected via Almora-Berinag road and NH9, Chaukori is a hill station surrounded by dense forests and the mighty Himalayan Range. This miniscule hamlet is bowl shaped and grows some of the juiciest fruits and rhododendrons line up the oak and pine forests offering a fairy tale land view. Best places to visit are Nakuleshwar, Kalipeshwar, Nagamandir, Berinag temples. Nature walks and burd watching are more enjoyable in this quiet hamlet to relax and unwind.
Chail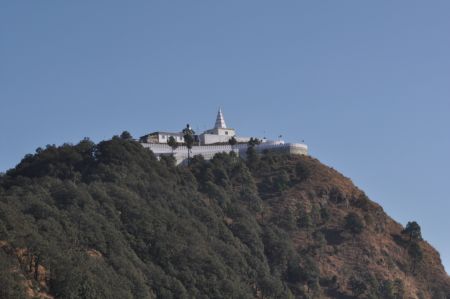 The NH709A connects Chail with Bareilly with an appropriate distance of 543 km. With an elevation of 2250 m Chail is a hill station in Himachal Pradesh offering spectacular panoramic views of the mountains and natural beauty.  This place oozes grandeur of the Palace Hitel, the cricket ground spread across sprawling lawns and green woods. The Sidh Baba ka Mandir and Kali temple are visited by all followed by the Chail wildlife sanctuary.  Horse riding and shopping are favourite activities for many.
Kausani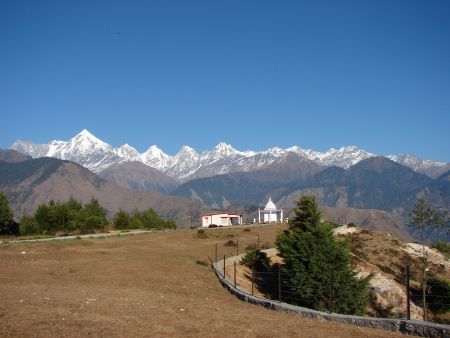 Reached with 7 hours from Bareilly, Kausani is a small village enveloped by hills and a grand 300km view of the Himalayan range. It is considered as the Switzerland of India and is perched at a height of 1890 meters. Some of the major attractions include Rudradhari falls and caves, Lakshmi ashram, Baijnath temple, Sumitranandan Pant gallery and kausani tea estate.
Chamoli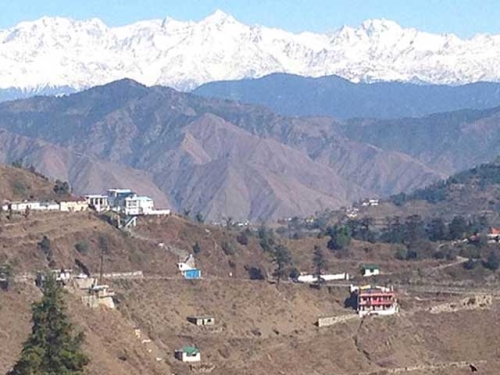 Approximately 348 km from Bareilly,  Chamoli can be reached within 10 hours by road taking the Nainital road to Uttarakhand. Elevated at a height of Chamoli offers views of mohntains, lakes and dense forests. Few places to visit are Hemkund Sahib, Auli, Roopkund Lake, Joshimath, Hemkund Lake, Kedarnath wildlife sanctuary and many more.
All these ten places are best for two to three days stay for seeping in the beauty of the flora and fauna, nature treks, temple visits and views of the mountain range. Best time to visit is in spring and autumn, with winters offering extreme temperatures and snow covered places.