The Jawhar is a lovely hill station that comes under Maharashtra. Find near sightseeing and places to visit, best time, review and how to reach. India, is a country with many hidden gems in its beauty bag. Nature is at its best here. There so many states and so many gorgeous tourist spots in India. Jawhar hill station is one of the precocious gems of India. This place is popularly known as Mahabaleshwar, a beautiful hill station of Thane Maharashtra. Now it is in the Palghar district. A small place surrounded by green hills and somewhere the waterfalls coming with more grace, is enough to give relaxing holidays to the travellers.

How to reach Jawhar Hill Station?
There are lots of options to reach this beautiful place of Maharashtra. Tourist comes over the world to visit the Jawhar  by air, by bus, cars and also there is the train route to reach this beautiful place.
By train                                                                                                                                   
The train is the most comfortable and also very economy option to reach Jawhar. You can start your journey from Mumbai, Thane, Nasik, Hyderabad, Amaravati, Bhubaneshwar, Kolkata, and Haridwar, Varanasi, Nagpur and many major cities of India to reach Igatpuri. The Igatpuri is the nearest railway station of Mahabaleshwar. After reaching the Igatpuri, there are 24×7 taxi services to reach your destination, Jawhar. Once this tour will over then you aan also visit to Shirdi which is approx 165 km distance from Jawhar.
By Air                                                    
Air is another marvelous option to reach there. Nasik is the nearest airport from Jawhar. People from all over the world, first reaches to the Mumbai Airport and then took the air for Nasik. There are so many options of cabs and taxis from Mumbai or Nasik airport to reach Jawhar.
By Road
Jawhar is properly connected with the states or cities of the neighbours. There are many buses are available to reach there also the taxi services are there.
Best Time to visit
The weather of Jawhar is very much soothing throughout the year. But if you want to avoid the hot summer or risky rain, then it is better to go there in winter. The best time to visit the place is September to April.
Jawhar sightseeing
Jawhar, is one of the offbeat but most graceful hill station of Maharashtra. The picaresque beauty and golden heritage have given the place a new importance to the travelers.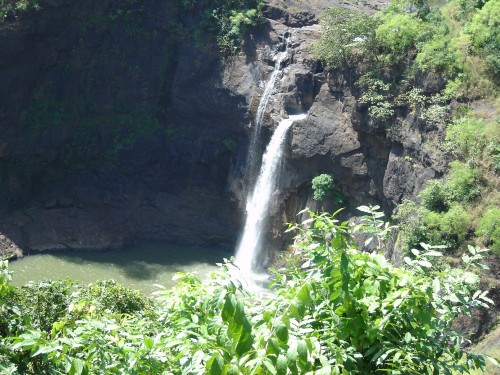 Want to enjoy the scenic beauty of Jawhar, then your first choice should be Dabdaba falls. This natural wonder and the breath taking beauty of the falls is really a traveler's heaven. The falls is busy to playing the hide & seek with the surrounded lush green hills. It is nearly 6 km away from the main city center of Jawhar.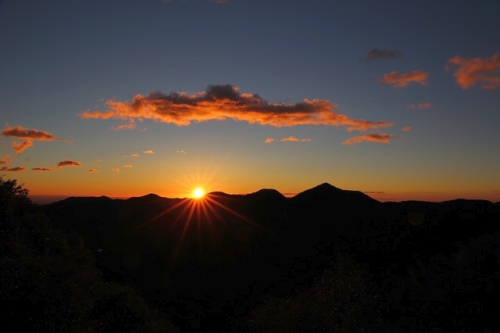 This place is enough to attract the people, especially to revive their senses. It is actually a viewpoint. Are you a nature lover? Then it is the paradise for you. Especially if you go there at the time of sunset, the beauty can take your breath away really. Another significant of the place is the popular temple of Gramadaivat is here, it has a rich religious value to the Marathi people.
Nature is here with all its gorgeousness. Hanuman point is another popular but most beautiful place of Jawhar. This place is also enriched with great natural beauty. There is actually a myth, related to the place that lord Hanuman was rested here at his way to visit Bharat. It is actually a photographer paradise.
Another places to visit near Jawhar
Jai Vilas Palace, Shirpamal and Bhopatgad are some major places for sightseeing in Jawahar. These places are enriched with great historic value, these are related to the name of Chatrapati Sivaji.
But if you want to visit some nearer places from Jawhar, then another mesmerizing place is Silvassa. Very near from Jawhar. Taxi and rented cars are available to reach there from Jawhar. Silvassa is the other name of picaresque beauty, which has a great historic value.