There are several places to visit in Patnitop, J&K, check out these popular tourist spot and hill station, best time to visit and activities to do. Located amidst the Shivalik range of the Himalayas, in the Udhampur district on Jammu-Srinagar highway and at a distance of 112 km from Jammu, lies the mesmerizing and scenic hill station of Patnitop. Still, a relatively unknown tourist spot, this plateau at an altitude of 2024 m above sea level is truly picturesque with its surrounding landscape of beautiful dense woods and the lush and mesmerizing greenery of the pines. The serenity, tranquility, hospitality and warmth of the locals and of course, the beautiful cold weather and winds would make you experience in real why Kashmir is called the 'Switzerland of India'. The beauty is heightened with the river Chenab which flows quite close to the spot.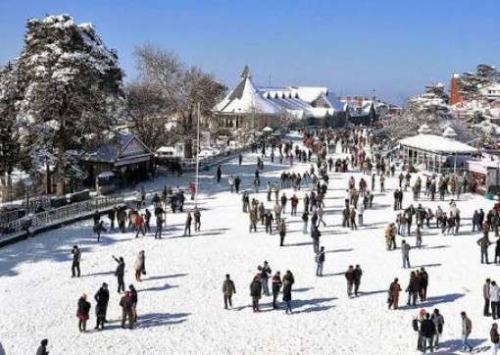 How to reach Patnitop?
The nearest airport as well as the railway station closest to Patnitop is Jammu. From Jammu, plenty of road transport is available to reach Patnitop. One can either hire private cars or coaches or avail of plenty of buses frequenting the hill-station. On an average, they take about four hours to cover the distance of 112 km to reach the destination.
Best time to visit
While the hill station can be visited any time, it's ideal to visit it during the summer months of May and June. It can also be enjoyed during the autumn months of September and October. In case you are a winter sports fan, then do not miss the destination during the winter months of December to March.
Accommodation
Despite its small size, Patnitop has a range of accommodation options, right from super luxurious hotels to budget ones as well as many guest houses, single huts, tourist bungalows etc. One can easily choose between based on budget and amenities required.
Places to Visit in Patnitop and Activities 
With its breathtaking views and lush greenery, Patnitop is an ideal holiday destination to have fun. It offers plenty of beautiful picnic spots to enjoy with your family. It has some of the most beautiful and tranquil paths both for short walks and long hiking and trekking expeditions. One very popular trekking trail is the one day 11 km trekking to Shiva Garth which is at an altitude of about 3,500 meters. Many walking trails pass through wooded lanes and even ice-cold freshwater springs, which are touted to have medicinal properties. Pony rides are also available to have fun and drink in the beauty of the landscape.
The Naag Temple, Patnitop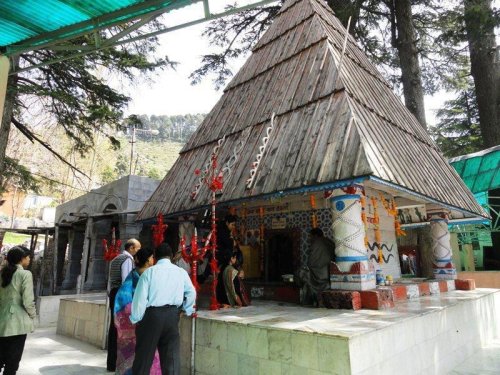 One of the most recommended and popular spots worth visiting in the hill station are the 600-year old Naag cobra temple. It is located at Krimchi.
Sudh Mahadev Temple, Patnitop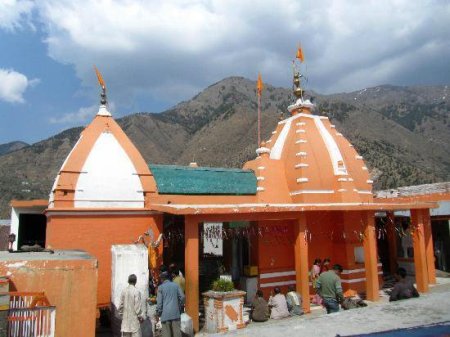 The Sudh Mahadev which is not only a sacred place but also is of great archaeological interest.  It is says that the Sudh Mahadev temple is about 2800 years old. This holy temple is dedicated to the Lord Shiva. Other popular temples are Vaishno Devi temple, the Bahu Fort temple, the Buddha Amarnath temple, the Mubarak Mandi Palace and the Raghunath temple.
Image Source – Twitter.com
Nathatop, Patnitop
This snowy place is about 14 km distance from Patnitop. A perfect tourist destination for those who love ice skating.
Apart from these places, other major activities offered here are paragliding, hot air balloon ride and skiing whenever the snow is available. Ski tutorial classes are also held here.
Food & Shopping
The hill station offers the most delicious of local delicacies like:
Rogan Josh
Kashmiri Pulao
Patissa
which is a local sweet etc. Apart from it, one can easily find both north and south Indian food, Chinese and all other popular food. It also offers. Dry fruits, carpets, Pashmina shawls, Kashmiri kurtis, round garlic, kidney beans, Kashmiri handicrafts etc. are some of the most sought after items of this place.
The bottom line remains that it is an addictive tourist destination for all.