These are top 10 places to visit in Ranikhet, Uttarakhand. Find the best time to go, near sightseeing spot for weekend and new year trip – 2017. These tourist spots are under 50 km from Ranikhet and good for family, friends and couple.  Famously known as "Queen's meadow" of India, Ranikhet is a small but beautiful and mesmerizing hill station in Almora district of Uttarakhand. It is also a cantonment town of Indian Army; the base hospital of Kumaon Regiment and Naga Regiment. 6,132 ft high from sea level, this lovely town is a symbol of love between King Sudhardev and her Queen Padmini.  Surrounded by Oak, Pine, and Cedar with the great panoramic view of Himalayas this becomes one of the popular tourist spots of India.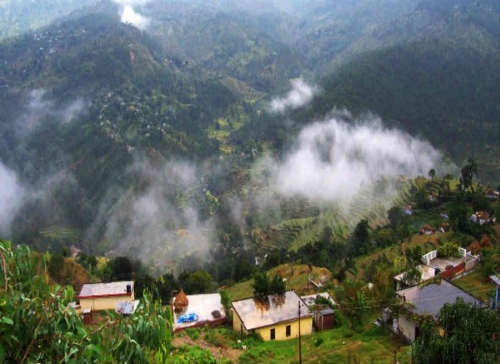 The weather is cold here during winter and quite pleasant during summer. If you want to enjoy snowfall, December to February is the best time to be there otherwise march to June is the pick time of the tourists and also September, October. It is always advisable to avoid rainy season for the tourists.
How to Reach Ranikhet 
If you are planning to keep Ranikhet in your tour itinerary, then plan your journey little early, because of the rush. Ranikhet is just 350 km away from Delhi. If you are nearby, then can use road transportation like Bus, Car; Kathgodam is the nearest railway station, just 68 km away from Ranikhet if you choose Train as your mode of transport. Plane service also available, Pantnagar Airport is the nearest one from this hill station. This tourist post Ranikhet  is well connected by road, rail, and flight as well, so one can easily reach there.
Where to Stay?
There are the lots of hotels, Resorts, government Guest houses in and around Ranikhet. From 3 stars to 1 star, all category accommodations are available as per your budget. But each and every day of your stay will be a memorable one with warm hospitality.
Things to See in Ranikhet 
Ranikhet is actually a heavenly place surrounded by the jewels of nature.
Bhalu Dam:
This marvelous place is 1km from Ranikhet. An artificial lake and preserved forest have given the place a magnetic touch. If you go there by trek you will be amazed by the natural view of the place. For group outing or camping this is the ideal place, which is dazzled by the sun-kissed Himalayan peak.
Trisuli:
A mesmerizing garland of three Himalayan peaks. It resembled as the trident, which is actually the weapon of Lord Shiva. If you go there at the time of sunset you will find most gorgeous view ever when the sun rays come in the snowy Himalaya and color of the peaks changed to golden.
Haidakhan Temple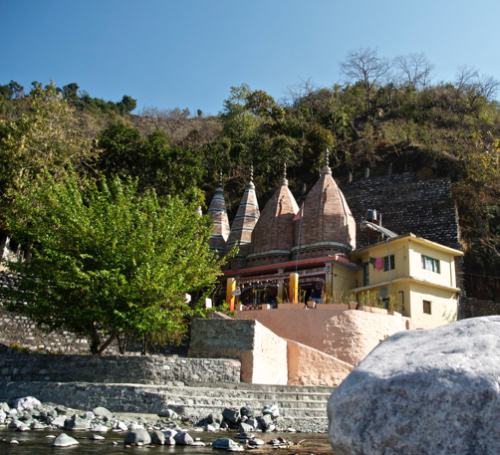 It is a temple with lots of stories of Babaji. Not so far from Ranikhet, just 3 to 4 km from Queen Meadow. An auspicious temple and ashram of Haidakhan Babaji, it has a big religious value for the devotees.
Chaubatia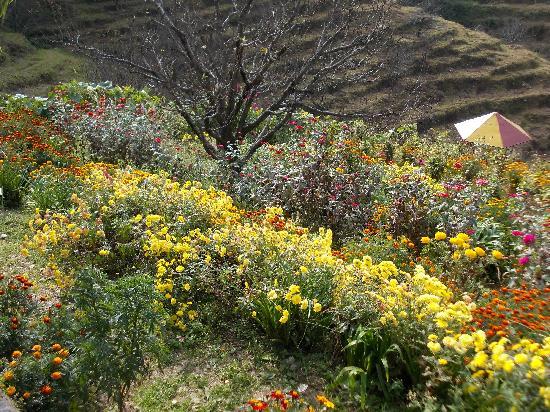 This beautiful garden is nearly 10 km far from Ranikhet, famous for apples and flowers. You can also enjoy the snowy Himalayan view from there.
Jhula Devi temple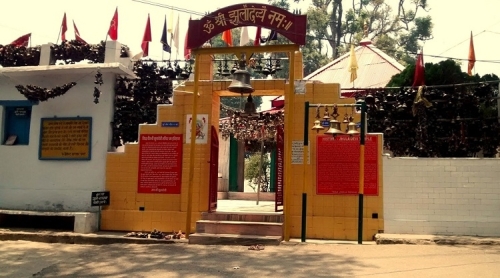 This is a piece full, a serene temple at the brick of the hills. Devotees stop there to offer their puja to Goddess Durga to fulfill their desires. It is nearly the 8km distance from Ranikhet Hill station.
Majkhali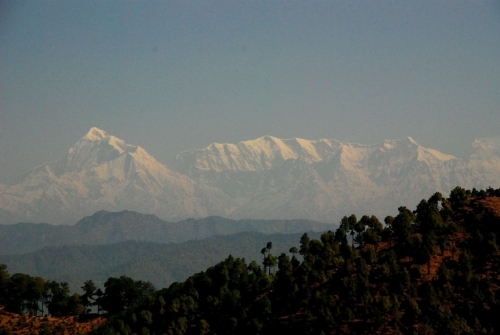 Want to see the breathtaking view of Himalaya; your choice should be Majkhali, an awesome viewpoint of Ranikhet. The snow capped there like a dream, so beautiful and so refreshing.
Chaukhutia
This stunning place of Almora is famous for its natural beauty, a small beautiful town on the bank of Ramganga River. You will find this picaresque place at your journey route from Ranikhet to Almora.
Katarmal Sun Temple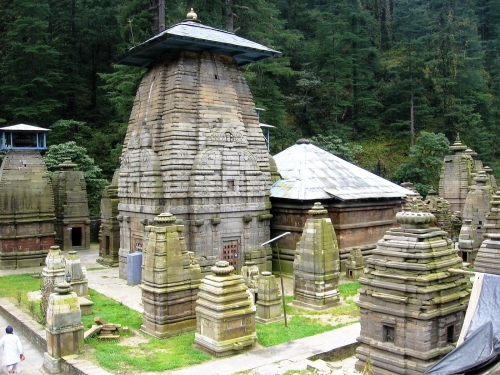 It is a popular Sun temple, situated 25 km far from Ranikhet. It is an ancient temple with awesome architecture. These are not the end of the list, there also many other gorgeous places in Ranikhet. You can go there by trekking with proper trekking arrangement and equipment.
There are other tourist spot in Uttarakhand like Haridwar, Dehradun, Mussoorie etc. Do you know any other beautiful tourist area in your state? If yes then do let me know, will be happy to add it here!!