This list provided the 10 best beautiful places to visit in Panchgani which is surrounded with amazing hill stations. Things to do, how to reach & when to visit. Panchgani, sometimes called Paachgani, is a beautiful hill station in Satara district of Maharashtra. Panchgani is surrounded by five hills, hence the name. Located in the Krishna valley, away from the hustle –bustle of cities, this place is the ideal retreat from your everyday busy life. The scenic beauty ranging from hilly terrains to beautiful coastal plains promise to gift the visitors a memory to be cherished forever.

How to reach Panchgani
By Air       
The airport nearest to Panchgani is Lohegaon Airport. However Pune Airport is also near and is well connected to cities like Mumbai, Bangalore, Kolkata, Delhi, and Kochi via a spectrum of airlines. Panchgani is only two and a half hours drive from Pune.
By Bus
Panchgani is connected by bus with a number of cities like Mumbai, Pune, Ahmadabad, Mahabaleshwar and Surat.
By Train
Panchgani does not have its own railway station. Nearest stations are Chipun, 26 Kilometres away and Pune which is about 104 kilometers away from Panchgani. Pune is connected to major cities like Mysore, Lucknow, Chennai, New Delhi and Puri via a number of trains.
Places to see in Panchgani
Panchgani was made popular by the British attempts to search for a picturesque hill station with a soothing climate. Originally meant for a retirement retreat, it soon became the most popular hill station of Maharashtra. The characteristic "table top" enhances its beauty even more. Panchgani has a number of tourist attractions.
Sydney Point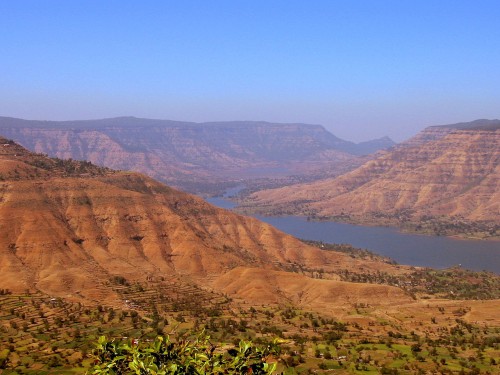 Situated on a hillock facing the Krishna valley, just 3 kilometers from Panchgani, Sydney point offers a mesmerizing view of the Krishna Valley. The Dhom Dam, Kamalgad Fort and the city of Wai can also be seen from here.
Table land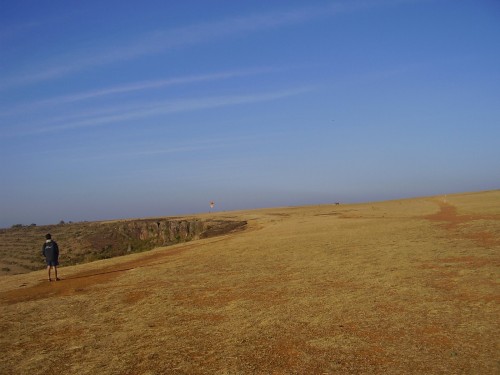 This is the second longest mountain plateau in Asia with a height of 1387 meters and is surrounded by hills. It is located in the Panchgani area and is formed by a large mass of lateritic rocks. The Table Land provides the perfect scenic beauty to nature lovers and also allows a view of the Devil's Kitchen.
Devil's Kitchen
It is situated on the south of the table Land. Devil's Kitchen has a mythological background as it is believed to be the place where the Pandavas from The Mahabharata stayed for some time. The Pandavgad Caves are supposedly built by the Pandavas.
Parsi point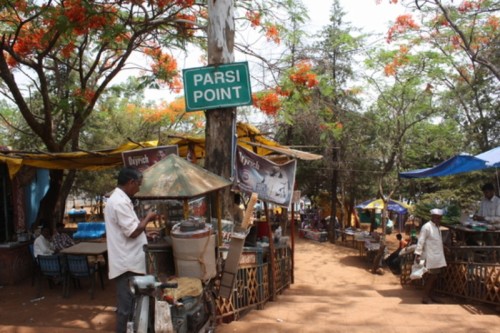 It is situated on the way to Mahabaleshwar. The Krishna Valley and the Dhom Dam Can be seen from here.
Kamalgad fort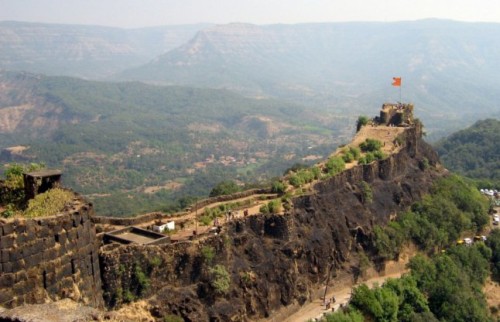 It is located 10 miles to the west of Wai. The origin of this fort is unknown. During the British rule war prisoners were detained in this fort. This fort is referred to as Kattlalgad in ancient scripts which means "death fort" in Marathi. The base of the fort is surrounded by steep rocks.
Pratapgad Fort
Constructed by Shivaji in 1656, this is one of the most popular forts in the history of Maratha. The historical fort stands as a relic of ancient Maratha.
Venna Lake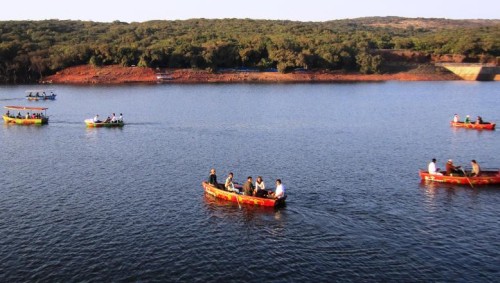 Located 20 kilometers from Panchgani, the Venna Lake is another major tourist attraction. Visitors can enjoy boating and fishing in this lake and the beautiful surroundings add as a bonus. Another attraction of this lake is its special mini train.
Mount Malcolm
It is located at a distance of 2 kilometres from Panchgani. Named after a general of the British troops, this place is decorated with a distinct British architectural style.
Other attractions are Lord Karthikeya Temple and the Panchganga Mandir.
There are other hill stations which are near by Panchgani like Nagpur, Kolhapur, Shirdhi, Jawhar etc.
In case if you love adventure then might be interested to visit Radhanagari Wildlife Sanctuary  which is about 220 km distance from Panchgani.
Hotels and accommodations
Panchgani has a lot of hotels to choose from. You have the options to select from luxury hotels, hill resorts or economy hotels which are medium priced. Some of the star hotels of Panchgani are Ravine, Hotel Millennium Park and Blue Country Resorts. The medium priced budget hotels include Prospect Hotel and Pan Hill Hotel.
When to visit Panchgani
Panchgani has a very temperature during the winter till the onset of summer. It is best to visit Panchgani during the months of September, October, November, January, February, March, April and May. Many tourist also visit Panchgani during new year to enjoy the nature with family and friends. Many couple also preferred to visit this hill station to spend quality time.