Gajner Wildlife Sanctuary is located in Gajner, Rajasthan. Find its history, opening timings, ticket price, address, contact number, how to reach, famous for etc. Gajner is one of the famous place for its natural sightseeing beauty and ancient monuments say Gajner Palace which comes under Bikaner city of Rajasthan state. Bikaner is known for its number of temples, forts, museums and perfect place to enjoy the vacation. One of the popular tourist spot in Bikaner is Gajner Wildlife Sanctuary which is located near the beautiful Gajner river. It is known for its wildlife having different species and amazing vegetation of plants. People may also visit the places nearby the sanctuary as there are beautiful things to see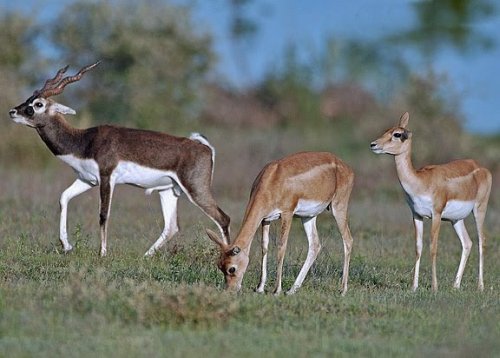 Establishment:
In ancient times, the area of this wildlife sanctuary is famous for hunting spot where kings (Maharajas) of Rajasthan came here to hunt the animals as there are large number of wildlife found here. Later on, this area was declared as wildlife sanctuary and name as the Gajner wildlife sanctuary.
Famous for:
It is a home for the migratory birds as well as other wildlife. They are found here in large population. Such wildlife are Nilgai, deer, Indian Antelope, wild boars and many more. A beautiful lake which is also known as Gajner lake is situated near the sanctuary attracts the tourists. The lake is the source of drinking water for the animals and birds.
How to Reach:
Bikaner is the nearest city from the sanctuary at a distance of about 32 km. From Bikaner many buses and taxis are available at regular interval of time. The closest railway station is Bikaner junction from where you can reach the sanctuary very easily, it is at a distance of 27 km. You can also prefer to go by flight and reach to Nal Airport in Bikaner at a distance of 25 km only from the sanctuary.
There are other beautiful wildlife sanctuary like Shoolpaneshwar wildlife sanctuary and Parambikulam.
Best Time to Visit:
As the climate is very hot during summer in Rajasthan like burning the skin. Avoid to go during the months of April, May, June and July. You can visit from November to February that is the best time to explore the sanctuary.
Contact Number: 99297-30004
Address:
Gajner Wildlife Sanctuary
Located near: Bikaner
Area: Gajner
State: Rajasthan
Pin Code: 334302
Timing: 10:00 AM – 5:00 PM
Area: Under Review