Complete list of Wild Life Sanctuary in Tamil Nadu including bird and national parks. Find its name, total area in Km and other information. South India's cultural hot seat, Tamil Nadu is also well- known for the diverse natural heritage that it possesses. Hence, tourists are highly excited about the wildlife tour across this state of varied topography. The total area of Tamil Nadu is approximately 1,30,058 sq. km. 17.6% of the mentioned land area comprises of thick forests. Visitors will get to watch a smooth blend of wet evergreen forests, dry and wet deciduous forests, grasslands, shoals, mangroves and thorny scrubs. Besides varied natural vegetation, another prized possession of Tamil Nadu is wildlife including tigers, elephants, deer, monkeys, bisons, etc.

For protecting the entire flora and fauna of this state, a number of wildlife sanctuaries are present here. So, here you will get to know about few of the mostly visited wildlife sanctuary in Tamil Nadu.
Cauvery Wildlife Sanctuary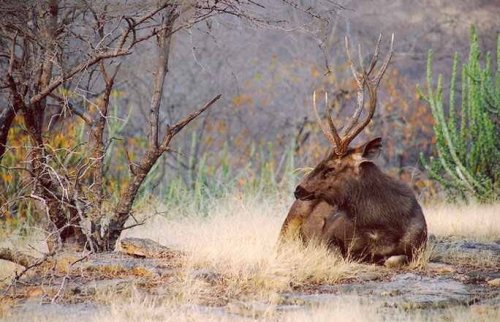 While talking about the sanctuaries of Tamil Nadu, the first name which needs to be mentioned is none other than Cauvery wildlife sanctuary. One of the greatest attractions of this place is that the river Cauvery flows through the middle. Here tourists will get to see two species of trees namely jambul and Terminalia arjuna. It is also the home of numerous reptile species, 280 species of bird. Few other faunal species under the category of highly endangered include grizzled giant squirrel, Malabar giant squirrel, etc.
Chitrangudi Bird Sanctuary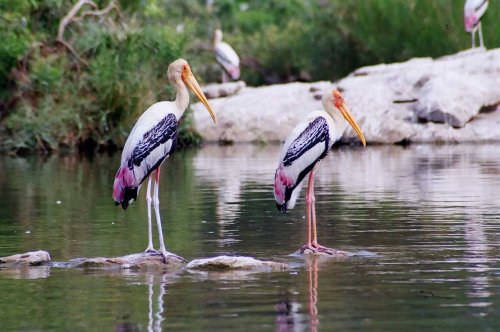 This attractive tourist destination is locally known by the name of 'Chitrangudi Kanmoli' and the protected area comprises of 4763 sq. km. The bird sanctuary is a site of nesting for various migratory species of heron. The migratory water birds who tend to breed here arrive between the months of October and February which include Asian openbill stork, purple heron, great and little egret, spot-billed pelican, etc. You may reach the sanctuary by road with Paramakudi being the nearest railway station.
Grizzled Squirrel Wildlife Sanctuary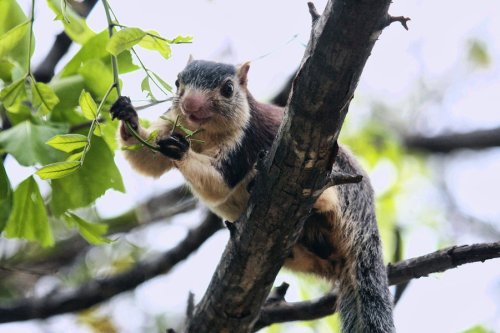 As the name suggests, this sanctuary which is also called 'Srivilliputhur Wildlife Sanctuary' has been established for providing protection to the grizzled giant squirrel. It is bordered by the famous Periyar Tiger Reserve and occupies a total area of 485.2 sq. km. Besides grizzled squirrels, visitors will enjoy the company of common langur, barking deer, elephants, flying squirrel, palm civets, sloth bear, tree shrews, spotted deer, etc. Both forest rest houses and private lodges are available near the sanctuary.
Kalakkad Mundanthurai Tiger Reserve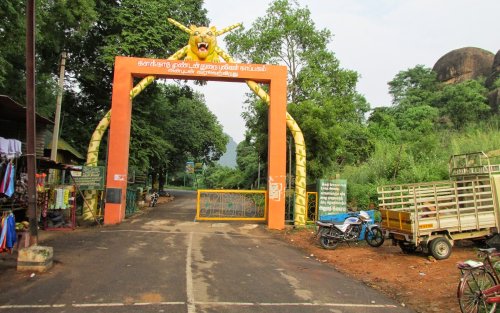 It is known as Tamil Nadu's second largest protected area comprising of 895 sq. km. This tiger reserve consist of nearly 150 endemic plants along with 37 amphibians, 273 birds, 77 mammal, 33 fish and 81 reptiles species. Tigers as well as other animals freely wander here because of high protection.  There is also another bird sanctuary called Vedanthangal which is spread in  30 hectare / 74 acre area.
| | | |
| --- | --- | --- |
| Sr No. | Wild Life Sanctuaries | Area (Sq. Kms.) |
| 1. | Cavery  Wildlife Sanctuary | 1027.53 |
| 2. | Chitrangudi Bird Sanctuary | 4763 |
| 3. | Grizzled Squirrel Wildlife Sanctuary | 485.2 |
| 4. | Guindy National Park | 2.7 |
| 5. | Indira Gandhi Wildlife Sanctuary and National Park | 108 |
| 6. | Kalakkad Mundanthurai Tiger Reserve | 895 |
| 7. | Kanjirankulam Bird Sanctuary | 1.04 |
| 8. | Kanyakumari Wildlife Sanctuary | 402.4 |
| 9. | Koothankulam Bird Sanctuary | 1.2933 |
| 10. | Meghamalai | 600 |
| 11. | Mudumalai National Park | 6000 |
| 12. | Mukurthi National Park | 78.46 |
| 13. | Vaduvoor Bird Sanctuary | – |
| 14. | Vallanadu Wildlife Sanctuary | – |
If you know any other park which is popular but not listed here then do inform me, will add it here.