There are several beautiful places located around Munnar, however I have listed only 10 best such tourist spot to travel in 1, 2 & 3 days – find best time to visit. Munnar is the queen of Kerala, a most mesmerizing hill station with beautiful scenic beauty and greenery. This picturesque hill station is the popular tourist attraction of Kerala, which is nestled in the Western Ghats. This awesome place is positioned in 6000 feet altitudes from sea level. Munnar is a glorious part of Idukki district of Kerala. People from all over the world come to this place to finding the complete serene. You will fall in love immediately after entering the place.

10 Best Tourist Spot of Munnar
Huge greenery, tea plantation, magnificent hill ranges, wide cloudy valleys, beautiful waterfalls and the wildlife will swirl your heart instantly.  This place is a hub of so many beautiful spots around; it is very tough to choose the best one from here. Here we are going to discuss ten most glamorous tourist places to visit in Munnar.
Top Station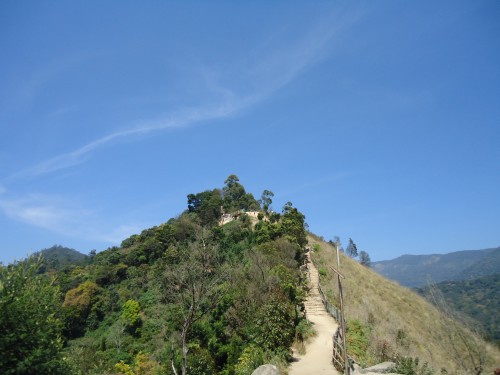 Want to experience the heaven on the Earth? Then this place must come on top of your priority list. It is 1880m from the sea level.  The mesmerizing Theni valley and the panoramic view of Western Ghats are really an unforgettable experience; a memory for a lifetime. To reach the place you can avail the railway service and of course the uppermost railway station of India, Kundala Valley is here to welcome you. The name 'Top Station' comes due to the topmost railway station.  It is nearly 40 km from Munnar. You can reach there by car also.
Landmark Place:
Kolukkumalai, Idukki
How to Reach?
Top Station is around 35 kms away from Munnar. Taxi and Bus services are available.
Best Time to Visit:
The best time to visit Top Station is between February to June.
Mattupetty Dam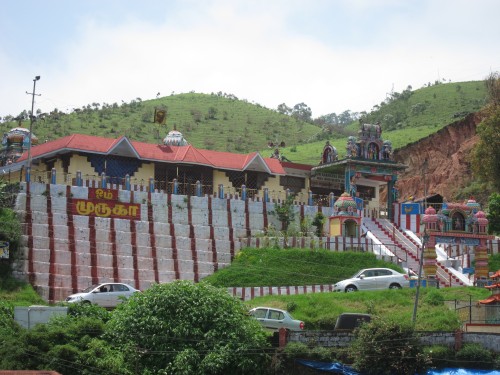 Another magnificent tourist spot, just 13 km away from Munnar. This place comes with an entirely different topography. Numerous trees, lush greens, and the water bodies make the place a relaxing stop. You can sit there with your love one to spend long and quality time. There is a water storage dam for hydroelectric projects, but it is naturally designed between the hill ranges.  You can often find some elephants, come to drink water from a particular water hole of the gravity dam.
Landmark Place:
Mattupetty
How to Reach?
The Mattupetty Dam is located about 11 km distance from Munnar.
Best Time to Visit:
The best time to visit Top Station is between January to May month.
Tata Tea Garden
It is an amazing place to visit, actually a place beyond words. If you go there in the morning, you will definitely amaze by the serene and the so green tea gardens.  From the top of the hill, the scenic beauty is really very eye-soothing here. It is more than tea garden; it is actually tea factory, a visit place of Munnar.
Landmark Place:
Tata Tea Estate
How to Reach?
Exact distance is not known however it's hardly 30 min to an hour distance from Munnar city.
Best Time to Visit:
The best time to visit the Tea Estate of Munnar is from October to May month.
Echo Point
Want to be hypnotized by the natural view of a place, then the Echo-point of Munnar should be your choice. This is an appropriate place to express your feelings for someone too. You can scream your words louder, it will echo back after some time. If this is not enough then the magnetic greenery is there for you to enchant your heart.
Landmark Place:
Kannan Devan Hills
How to Reach?
Echo Point is hardly 15 km distance away from Munnar.
Best Time to Visit:
The best season to visit in between Oct to May.
Attukad Waterfalls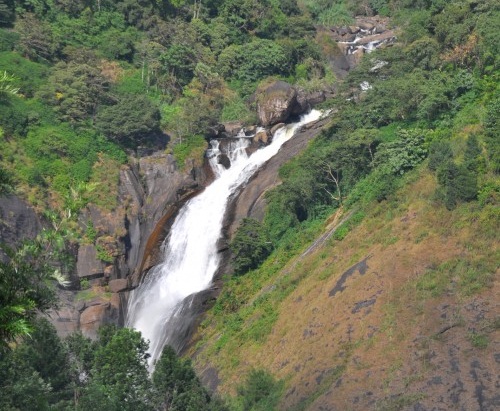 If you have chosen the rainy season to visit Munnar then Attukad waterfalls are the must-have destination for you, just 9 km away from Munnar. The water stream is coming from the high hill, which is surrounded by complete greenery; is actually a gorgeous view which will last long in your heart. This place is between Munnar and Pallivassal.
Landmark Place:
Attukad Waterfall Road
How to Reach?
The Attukad Waterfall is hardly 9 km distance from Munnar.
Best Time to Visit:
November to May month.
You can also consider to visit the Aralam wildlife sanctuary and the Neyyar wildlife sanctuary which is located in Kannur.
Mattupetty Dairy Farm
This is one of the best dairy farms in India, which is run under Indo-Swiss Live Stock project. It is a scientifically improved dairy farm with so many first rated cattle, which raised here. This place is nearly 15 to 20 km away from Munnar. If you have special permission, then only you can enter the place because this is a restricted area.
Landmark Place:
SH18, Mattupetty
How to Reach?
Mattupetty dairy farm is located about 15 km distance from Munnar.
Best Time to Visit:
All the year except raining season.
Messapulimala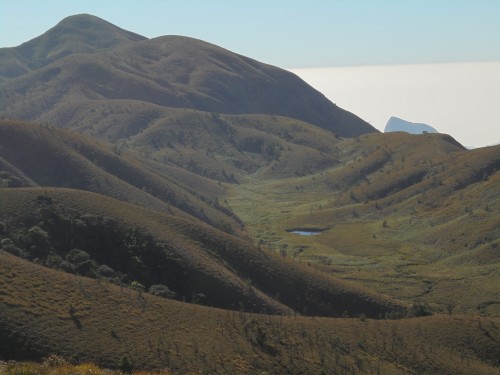 On the way adventure, which wrapped up in a nature serene; it is the specialty of the place. Fun, thrill, and adventure come here in a combo package. For the people, who are keenly interested in trekking, this is the best place for them. It is actually a hidden gem, a lesser known place of Munnar, which is gaining popularity day by day. Remember the Malayalam movie 'Charlie'? The shooting of the film took place here and so the popularity of the place comes from the movie. After reaching the place you will definitely find the whole planet under your feet. It is the ''Queen of Clouds''.
Landmark Place:
Mattupetty Dam, Mattupetty
How to Reach?
Around 12 km away from Munnar
Best Time to Visit:
Around the year except rainy season.
Chinnar Wildlife Sanctuary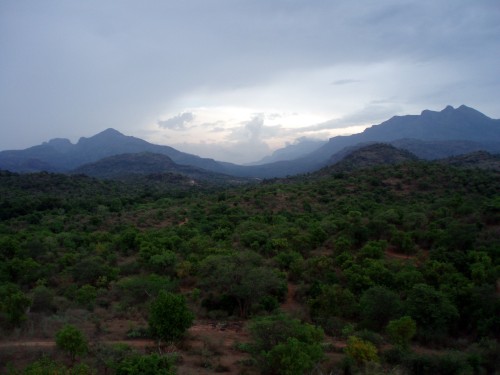 This place is nearly 70 km far from Munnar. For a phenomenal safari, it is the best place indeed. You can hear the songs of the birds at the lap of nature; you may find 245 species of beautiful birds here. The place at the SH1 of the Kanthalloor and Marayoor Panchayat is actually a major tourist spot of Munnar. It is in the Idukki district. This place is a most adventurous place of Munnar due to the trekking facility and to experience the wildlife closely.  The rare grizzled giant squirrel can only found here in India. You also can see the Panthers and other 34 mammal's species here. This is not the end of the list; deer, tiger, and elephant are also there openly.
Landmark Place:
Udumalpet Road, Munnar
How to Reach?
The Chinnar Wildlife Sanctuary is located at 50 km distance from Munnar, cabs and buses are frequently available.
Best Time to Visit:
November to June
Lock Heart Gap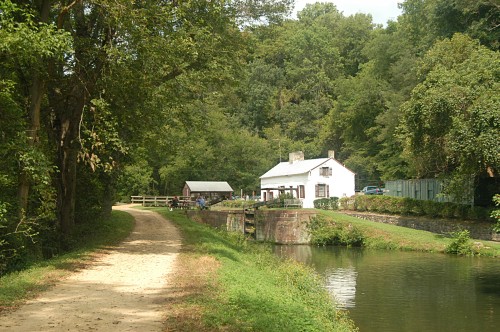 This is a viewpoint, to see the heaven actually. It is one of the offbeat but most beautiful places of Munnar. It is a shooting spot and here also you find the Kallan Cave. An intrinsic landscape for a breathtaking beauty, Lock Heart Gap is the must visit place for a lifetime experience. This is paradise for the photographers. Complete greenery and tea plantation over the cliff gives the place a mesmerizing view. If you go there at the time of sunrise, you can enjoy the height of beauty. It is so amazing that you can break the cloud by your hand here.
Landmark Place:
Munnar
How to Reach?
The Lock Heart Gap is situated about 13 km distance from Munnar.
Best Time to Visit:
October to May
Marayoor Sandalwood Forest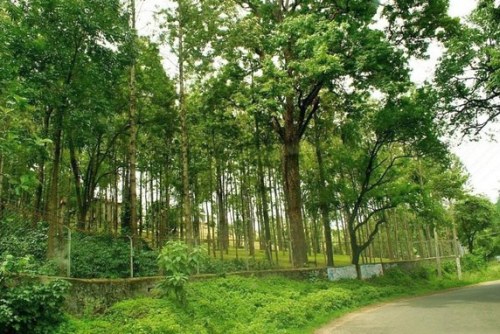 This place is 42 km north from Munnar. This sandalwood forest is very much famous all over the world due to its historic value and natural beauty. This place is there from 10,000 B.C, a major part of the civilization of the ancient Stone Age. It is enriched with the historical elements, rock paintings, and the rock edicts. There you also find the ancient dolmens. The sandal trees and the old rocks have made the place very mysterious yet very calm. It is worth to visit.
Landmark Place:
Marayoor town
How to Reach?
Marayoor sandalwood forest is located at around 42 km distance from the Munnar.
Best Time to Visit:
October to May month.
If you are aware of any other popular hill stations that is close by Munnar for the weekend trip which is note listed here then please do let me know.