This list includes the 10 largest forest that exists in India. It includes about 3 percentage of the nation from Chhattisgarh, WB, Gujarat, Odisha, Assam etc. India is diverse state not only cultural wise but Geographically too. In the north one can find picturesque mountain locations with hill stations, whereas Ghats and beaches in Southern India. All over India, its dense with the Forests and boosts to have some of the Biggest Forests.

Largest Forests in India
Since the overall population of forest is decreasing day by day, it's important to keep our planet safe by reserving the forest. These are the 10 biggest forest of our nation:
Abujmarh
Spread over about 3,870 Km, the Abujmarh is a forest which is situated in Chhattisgarh. Abujmarh means Unknown Hills (Abuj- Unknown, Marh- hills) which is also called as 'Abujhmar'. The forest area of Abujmarh covers district Bijapur, Dantewada and Naranpura. Hardly any population resides there as the Dense Forest is home to Naxalites and Maoist. Still there are some of the indigenous tribes like Abuj Maria, Gond and Halbaaas residing over there.
Anekal Reserved Forest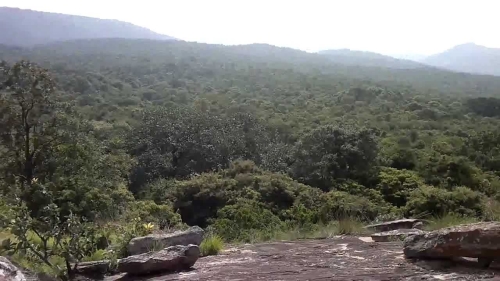 Not much is known about this forest. It is a said to be a very protected area situated in the Western Ghats of India.
Baikunthapur Forests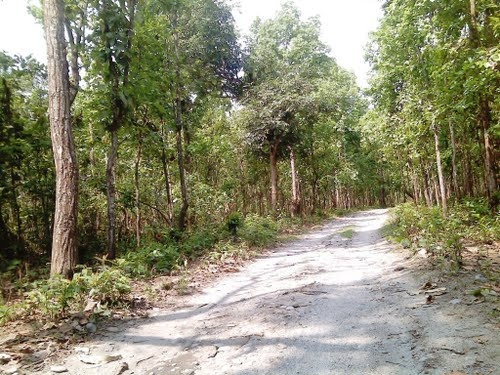 Situated in Dooars, West Bengal, Baikunthapur Forest is a ecological zone with Terai Region.  The forest is surrounded by Mahananda River to its west and Teesta River to its east. The dense Forest area covers some part of Darjeeling and some parts of Jalpaiguri. It is home to many wild animals especially Wild Elephants. It s said that even Lord Krishna have resided in the forests for some time.
Bhavnagar, Amreli Forest (Gir)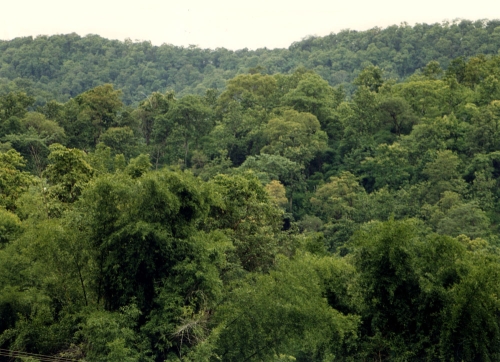 Very popular for the only dwelling of the Asiatic Lions. Gir is located in the western part of India, in Bhavnagar, Gujarat. Spreading over area of 1,600 sq kms, Bhavnagar Amreli Forest is among the forest having Largest Forest Area. More than 110 lions are residing outside the restricted and protected area of the forest.
Bhitarkanika Mangroves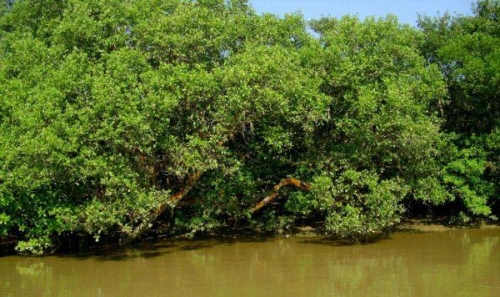 Spread over an area of 650 sq kms, Bhitarkanika Mangroves is situated at the deltas of River Brahmani and Baitarani in Odisha. There is a wildlife and Marine Sanctuary in the mangroves. It is home to many marine creatures like crocodiles, Sea turtles etc. Apart from marine creatures, there resides number of Birds and have migratory birds and other animals like different species of cats, Porcupine, Deers, Mangoose etc.
Dvaita Forest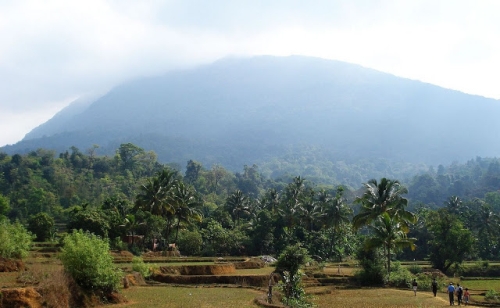 Anciently known by the name of Dvaitavana, The forest is at the southern end of Kamyaka Forest of Old Kurukshetra. The forest has made it to the list of Forests in India long time back when the Pandavas resided in the forests in their 12-year exile period several times. There is a Dwaita lake within the Dvaita Forest and it lays by the Saraswati River Banks. The forest is full with Flaura and Fauna and home to various species of Birds and Elephants.
Jakanari Reserve Forest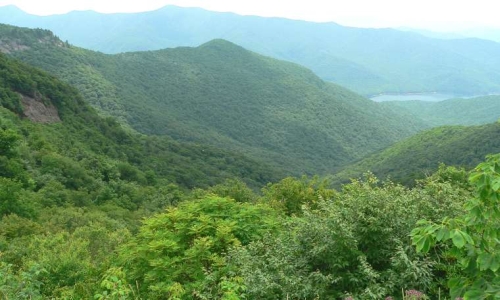 The Jakanari reserve Forest is another big forest which is situated to the north of famous southern city of Coimbatore. Recently there has been a Forest College and a Research institute established in that area. As the Dense Forest is at the foothills of Jankari Mountains, thus the name Jankari Reserve Forest. It is said that the Reserve forest is recently being polluted because of activities done by nearby residents.
Kukrail reserve Forest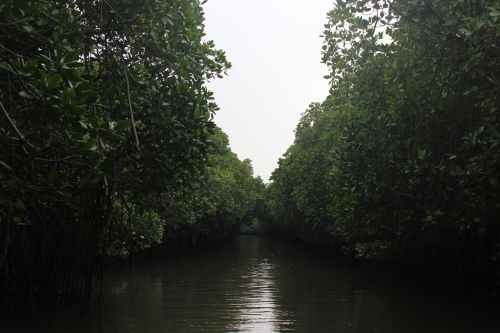 Situated at Kukrail Pul, 9 Kms from Main Lucknow, city, Kukrail Reserve Forest has become among the major picnic and visiting spots over there. The Reserved Forest is home to many Crocodiles and has been among the one reserves, where Crocodile Breeding had been successful.
Molai Forest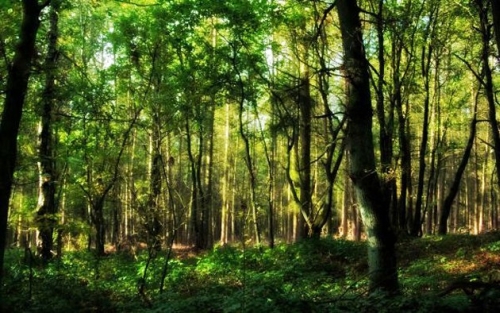 Known to be a man Made Forest, Molai Forest is located in Jorhat, Assam. The Molai has been kept after the environmentalist Jadav Molai Payeng. He single handedly made up this forest in time frame of 30 years covering about 1,360 acres (550 hectares). It is home to Bengal Tigers, Rabbits, Deers, vultures and other birds. There have been various documentaries made up on Molai Forest.
Nanmangalam Reserve Forest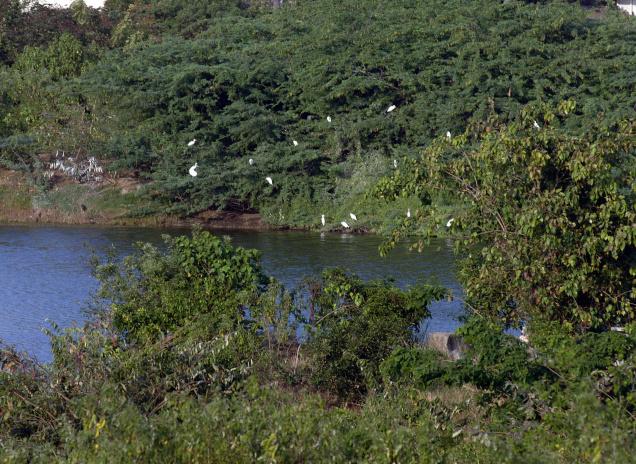 A protect reserve forest, Nanmangalam is around 24 kms from Chennai. The total spread of the forest is 2,400 hectares but the reserve forest is around 320 hectares. It is among the Largest forest areas in Tamilnadu. The reserve forest has many visitors to watch birds (85 species) from all over the world.
I have prepared a brief list of largest Forest that might be useful:
| | | |
| --- | --- | --- |
| Sr. No | Forest Name | Location |
| 1 | Abujmarh | Chhattisgarh |
| 2 | Annekal Reserved Forest | Western Ghats (Tamil Nadu) |
| 3 | Baikunthapur Forest | Dooars (West Bengal) |
| 4 | Bhavnagar Amreli Forest | Gir National Park (Gujarat) |
| 5 | Bhitarkanika Mangroves | Odisha |
| 6 | Dvaita Forest | Kuru Kingdom |
| 7 | Jakanari reserve forest | Coimbatore (Tamil Nadu) |
| 8 | Kamyaka Forest | Kuru Kingdom |
| 9 | Kukrail Reserve Forest | Lucknow (Uttar Pradesh) |
| 10 | Madhu Forest | Northern India (west of Yamuna) |
| 11 | Molai forest | Jorhat (Assam) |
| 12 | Mulai Kathoni | Brahmaputra River |
| 13 | Naimisha Forest | Gomati River(Uttar Pradesh) |
| 14 | Nallamala Hills | Eastern Ghats, (Andhra Pradesh and Telangana) |
| 15 | Nanmangalam Reserve Forest | Chennai (Tamil Nadu) |
| 16 | New Amarambalam Reserved Forest | Western Ghats (Kerala) |
| 17 | Pichavaram Mangrove Forest | |
| 18 | Saranda forest | West Singhbhum (Jharkhand) |
| 19 | Vandalur Reserve Forest | Chennai ( Tamil nadu |
If you are aware of any big forest from your state, then do let me know.