These are the most popular Hill Stations in North India for Summer holiday. A perfect beautiful tourist destination for family and friends. Our country is a fabulous place to discover the natural beauty. The weather of India is mostly hot, so when you are in a plan to spend your holiday with peace and beauty both, then your choice should be the hill stations of India. In North India, there are many hill stations, which are so much gorgeous in look and the weather is also quite soothing.
Leh Ladakh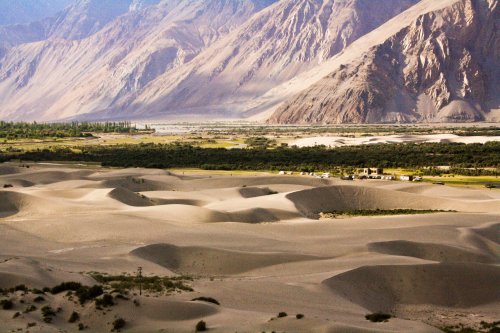 Mighty Himalayan range and the awesome Karakoram ranges of the place and the blue water lakes and broadly opened valleys are made the place breathtakingly beautiful. The altitudes of the mountain ranges rise here from 9000 to 25170 feet with all the gorgeousness.
How to reach
There are three routes to reach Ladakh. First one is of course from Kashmir valley through Kargil. The distance is about 432 km but the route of Zoji-la pass keeps open only from June to November.
Other route is from Manali to Ladakh and the distance is 473 km.
You can cover both of the routes through public transports or can hire a car for the purpose.
Leh Kushok Bakula Rimpochee is the nearest airport to visit Leh Ladakh.
Manali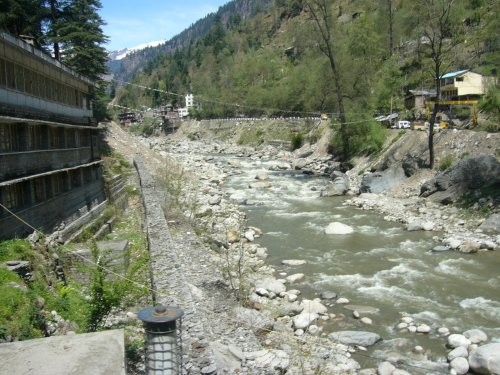 Adjacent with Kulu valley Manali in Himachal Pradesh gives you a heavenly experience of snow covered hills and breathtaking scenic beauty of Himalaya. River bias also adds some extra crown in its beauty and makes it famous summer destination for honeymooners, trekkers, and backpackers, for them it is the Switzerland of India. At an altitude of 2050 m, adventure sports like skiing, hiking, mountaineering, paragliding, kayaking, and mountain biking makes it popular among young stars.
How to reach
Manali is well connected with all other places in India if you are traveling by air; Bhuntur is 50 km away from Manali which is the nearest airport to reach. Another option to reach there is by bus, you can pre-book your seat at Volvo coaches from Delhi, Leh, Shimla, Kulu, and Dharmashala. You can enjoy the most enthralling journey of Leh-Manali highway by private cars or bikes. Also make sure to check other nearest hill stations close to Delhi.
Best time to visit                                                                                                                                              
September to May is the finest timing to trip at Manali.
Kashmir
Paradise at earth Kashmir can take your breath away with all its enchanting scenic attractiveness. Gulmarg, Sonmarg, Srinagar, Dal Lake, tulip garden are some most lucrative places to visit at Kashmir. Jhelum river, houseboat, cabin stay attracts not only Indian travelers but also the travelers all over the world
How to reach
Srinagar airport is the nearest airport to reach this beautiful place. It is well connected with all the prime cities of India, if you are going by train then Jammu-Tawi railway station is 330 km away from main Kashmir valley. By the road, it is also well connected with all over India.
Best time to visit
Spring, summer, and autumn mainly march to November are the most favorable time to enjoy at Kashmir.
Nainital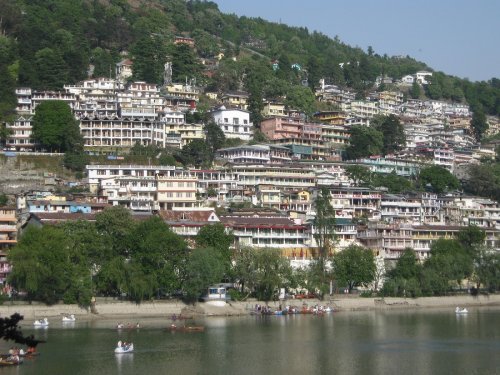 Another heavenly place in northern India Nainital is in the foothills of Kumayun range at Uttarakhand. It is also called Lake District in India. Pear shaped lakes covering with beautiful greenery and mountain hills situated at the altitude of 1932 miter Nainital is famous for its Naini Lake, Naina Devi temple, high altitude zoo, Bhimtal, Sattal and much more.
How to reach
Kathgodam, the nearest railway station is 33 km away from Nainital which has a good connectivity with all prime railway station in India. If you want to travel by air there are no direct flights to reach there, but by bus, it has a good connectivity with all major cities in India.
Best time to visit
March to June.
Mussoorie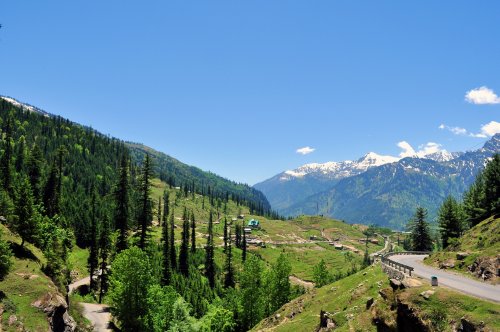 With Kempty falls, camel's back rock, cloud's end Mussoorie is one of the renowned hill station in Dehradun district. You can enjoy a magnificent beauty of core Doon valley and the great Himalaya.
How to reach

By air jolly grant airport is nearest to Mussoorie and if you are traveling by train Dehradun railway station is only 36 km away from Mussoorie.
Best time to visit
April to June is the pick season to visit.
Dalhousie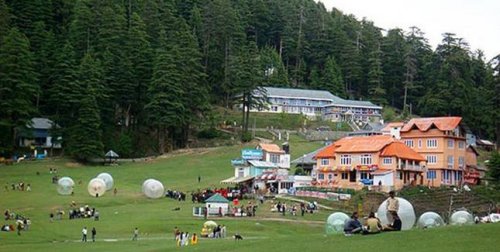 In Chamba district, Himachal Pradesh Dalhousie is one of the beautiful hill stations in northern India. Snow picked Dhuladhar mountain gives you a sublime scenic beauty of natural India.Daikund peak, khajjiar, Ganji Pahari are some lucrative points to view at Dalhousie.
How to Reach
Pathankot is the nearest railway station of Dalhousie, which is connected by train with rest of India India. The most prominent way to reach there is by regular buses from prime cities of India.
Best time to visit                                                                                            
March to May the summer is the best time to be here.
Dharamshala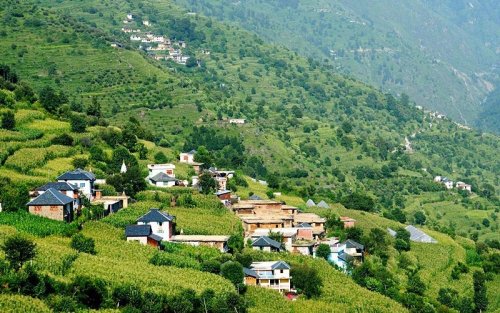 In Kangra district, Himachal Pradesh Dharmashala with its ancient temples, churches, monasteries and trekking trails creates mysterious hill station in northern India.
How to reach                               
Pathankot railway station and Gaggal airport is the nearest rail station and airport, buses are also available from major cities.
Best time to visit
March to September.
Shimla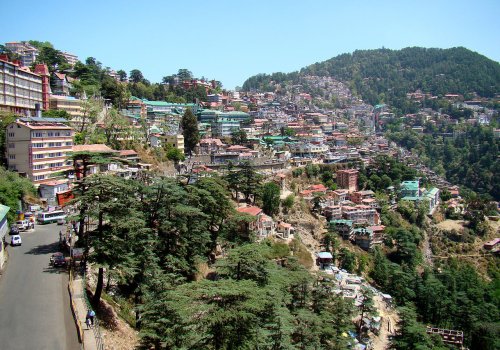 Shimla the queen of hills is the capital of Himachal Pradesh is one of the most fabulous hill station in India.  enclosed by pine, oak and deodar Shimla was the summer capital of British. The Ridge, Mall Road, Vice Regal Lodge, Christ Church, Annandale, Chadwick Falls and Jakhu Hill are some popular place to visit.
How to reach                                                                                                                                
Jubarhati is the nearest airport and also connected by bus and trains with all over India.
Best time to visit
March to June
Kufri
With all its mysterious foggy and snowy beauty of Himalaya Kufri is only 20 km away from Shimla. It is the opening point of the various trek routes and reveals the beauty of true Indian mountain.
How to reach
The easiest way to visit Kufri is from Shimla.
Best time to visit
March to September.
Kausani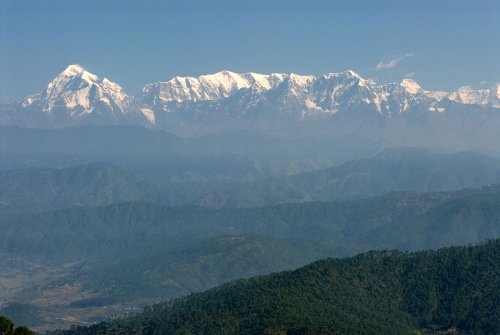 Kausani is a beautiful village of Bageshwar District of Uttarakhand with the splendor of nature.
How to reach                                                       
Nearest rail station is Kathgudam, you can take a car or taxi from there to reach your destination. Buses are also available from all the major cities of the north. The nearest Airport is Dehradun.
Late march to June is the best period to visit Kausani.