This list contain top 10 waterfalls in Ranchi, Jharkhand which are considered as the best picnic spot. Perfect for new year and summer season – pictures. Jharkhand is a state having beautiful and attractive tourist places to visit. Ranchi, the capital city of Jharkhand is a nature's place where one can find number of natural waterfalls and streams to enjoy. These waterfalls are in Ranchi or nearby.

10 Best Waterfalls in Ranchi
Whether you are planning to go out for picnic during new year or summer season, below list of waterfalls near by Ranchi which are considered as the best tourist spot.  These are the famous Waterfalls near Ranchi:
Dassam Falls: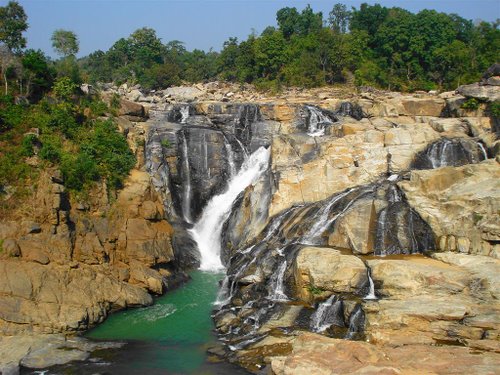 Situated in a small village called Taimara, the Dassam falls flows the height of 144 Feet above from the Kanchi River making it an enchanting view. The best time to visit the falls is starts from the new year to April. Various adventurous and sports activities are carried out like rafting in the falls and while bathing much care has to be taken.
Distance from Ranchi: 40 Km
Panch Gagh falls
Panch Gagh is actually combination of five waterfalls in the Dehalt tongue thus is named as Panch Gagh waterfalls. This waterfall is formed because of the breaking of the famous river called Banai. Out of five streams, the stream 2 is very popular among tourists. Stream 5 is the biggest one but is hardly accessible for visitors to visit and have a view.
Distance from Ranchi: 55 Km
Jonha falls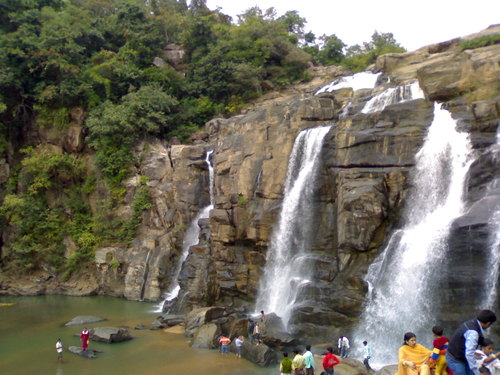 Known as Gautam Dhara, this beautiful Jonha Falls is named after the nearby village Jonha. It is said Lord Buddha have bathed in the serene waterfall. There is an ashram and Temple of Lord Buddha too. Jonha is called by the name of Gunga Nala as it originates from Ganga Ghat. 453 steps lead to the beautiful waterfall.
Distance: 40 Km from Ranchi
Also check out the hill stations in Ranchi.
Hundru falls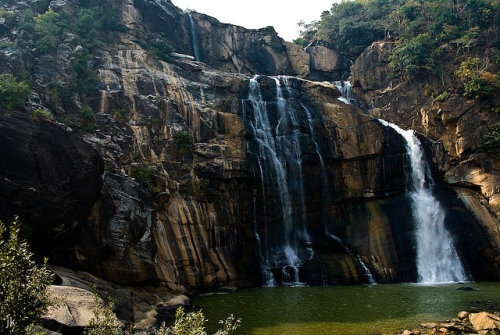 Falling from height of about 320 feet from Swarnrekha River formed the Hundru falls. There is stream flowing beneath the waterfall, which allows visitors to have a bath in it. Hundru falls is famous for Trekkers too and in summers, it is quite a Picnic spot.
Distance: 40 Km from Ranchi city
Hirni falls 
A mighty falls and Forests all around is what you see after reaching Hirni Falls. It is said that the name Hirni Falls is named after the so many deers residing in that Forest area. There is a walkway on one side of fall and other takes to the top of the hill.
Distance from Ranchi: 60 Km
Lodh falls 
Falling from the height of 468 feet from Burha River on three sides, Lodh falls is the highest fall in Jharkhand. Walking through the trail down 255 steps, you can enjoy the Lodh Falls.
Distance from Ranchi: 195 Km
Bhatinda falls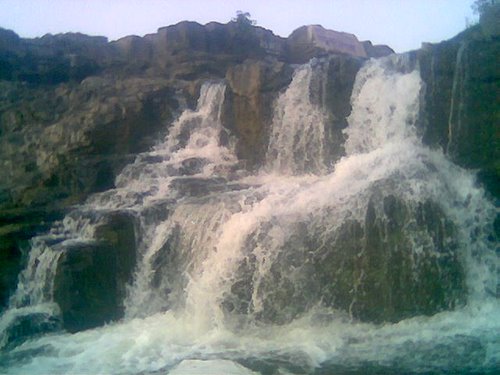 Popular waterfall situated in Dhanbad, Bhatinda Falls is well known by Local name of Moonidih. It is most visited Waterfall in winter season. It is 14 kms from Dhanbad railway station. It's usually full packed during new year time.
Distance from Ranchi: 144 Km
Usri Falls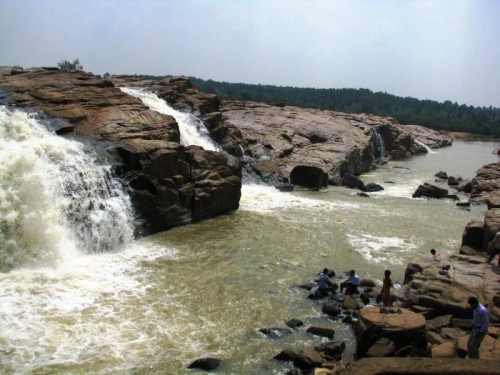 Usri falls, which is 13 kms from District Giridh of Jharkhand falls from Barakar River in three streams amidst rocks. It is among popular tourist attractions and picnic spot to enjoy whole day long.
Distance from Ranchi: 220 Km
Sita Falls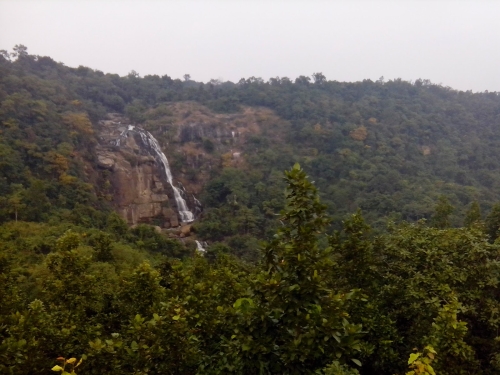 A less popular fall in Ranchi originated from the River Kanchi as it is on outskirts of Jharkhand in district called Ramgarh. The best time to visit Sita falls is between December to April.
Distance from Ranchi: 43 Km
Murga Mahadev Falls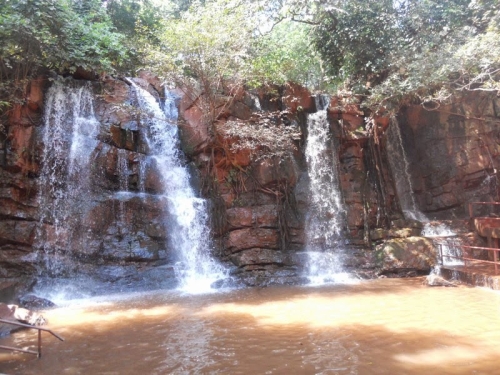 A famous Lord Shiva Shrine, Murga Mahadev Falls is situated in Kendujhar district in Nuamundi mines. The place is hugely crowded in Karthik and Shraavan and at time of Shivratri. Besides the temple, a small waterfall runs which is named Murga Mahadev Falls and is highly visited in winter season.
Distance: 143 Km from Ranchi
If there are any other water falls in Jharkhandd which is not listed here then do let me know, I will add it here.