Radhanagari Wildlife Sanctuary is located in Kolhapur. Find out the best time to visit, contact number, email ID, entry fees to places to visit around. So you are bored of your mundane city life and additionally have a thirst for adventure, then think no more! Once the time is right, pack your bags and step into areas not much talked about. You will be surprised what nature can offer you. Let's take a sneak peek in one of India's less known wildlife reserves – The Radhanagari Wildlife Sanctuary!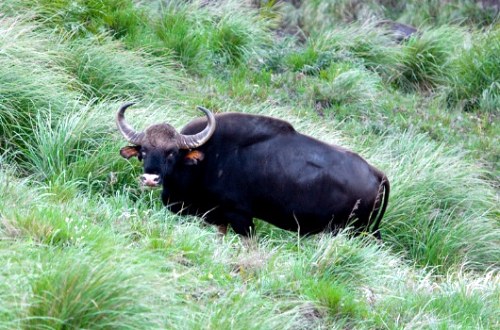 The Radhanagari Wildlife Sanctuary is a protected area located in Maharashtra, India which was established in 1958.  It is situated in Taluka region of the Kolhapur district and covers approximately 350 square kms. Its governing body is the Maharashtra Forest Body. This secluded reserve has a highway road 116 running right through its middle and houses the tributaries of River Krishna.
This lush green area not only houses many species of wild animals but also is an abode for several kinds of birds and has a dominant plant kingdom. This place lies on the Western Ghats of India and is lined by the Sahyadri Hills. It is the first wildlife sanctuary in Maharashtra and was earlier known by the name as Dajipur Wildlife Sanctuary. It is also commonly known as the Bison Sanctuary.
Address :
Located at – New Ambani Temple
Area –  Kolapur,
City – Radhanagari,
State – Maharashtra
Pin Code – 416212
Timings : 6:00 AM – 6:00 PM  (All days of the week)
How to Reach
Road
The closest city is Kolhapur which lies North-East of the State is only 20 kms from the reserve. Major cities like Pune, Mumbai and Satara are well connected by road through buses, cars and motorcycles. Ponda is the nearest bus depot. Highway 116 is used for reaching the forest. One can avail Maharashtra State Transport buses in order to reach the place or can take the Pune-Bangalore highway through Karad which is 35 kms away from the spot.
Train
Miraj junction is the nearest train station from major cities in and around Maharashtra. From the station, public or private transport can be availed to reach the reserve via NH 116.
Air
The nearest airport in Belgaum and Mumbai airport is the closest international airport and is well connected to all parts of the country as well as abroad. However, to reach the sanctuary, one needs to take the highway road. Kolhapur Airport is located 85 kms away from the reserve.
Ideal Time to visit
Visit to the Sanctuary best fits between August- February but monsoons are also considered to be a very good time to visit the place as it becomes lush green and grows in beauty. Several treks are organised by local agencies which start at 5:00 am in the morning ending with a campfire dinner. For a jungle safari, four wheelers and small buses are available to spot the wildlife and other attractions. The forest remains closed on Tuesdays.
Accommodation
One Dak Bunglow, four Forest Rest House and 30 dormitories are available for stay which needs to be booked way in advance through the reservation authority, the Deputy Conservator of Forest, Kolhapur.
Attractions around 
Flora: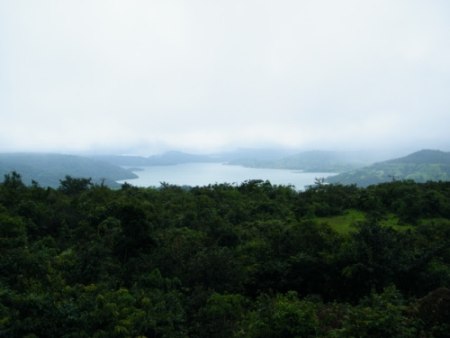 The forest houses an array of plants and trees which are found in abundance in this area. The area grows deciduous as well as ever-green trees. Apart from climbers and shrubs, it also houses several species of medicinal plants. Bamboo forests are also spotted but are less in sight. Seasonal shrubs as well as bulbs are seen in abundance. The lush green mountains and rich flora not only attracts botany lovers, but also is a pleasant break away from the din of the city.
Fauna and Safari: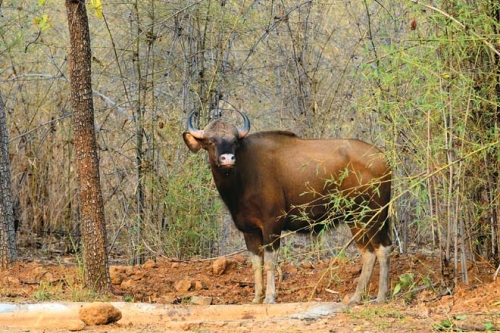 The sanctuary is famous for housing over 600 bison and wild oxen which are considered to be the tallest in the world. Other wild animals like Leopard, Wild bull, Wild boar, Sloth bear, Giant squirrel, Sambar, different species of deer are common sights in the jungle which leaves one enthralled. This place is also a bird watcher's paradise as it houses innumerable species of beautiful birds all through the year. A guided trek can be taken through the outskirts of the jungle. Safaris are always exciting and generally people encounter several animals on their way through the jungle.
Temples: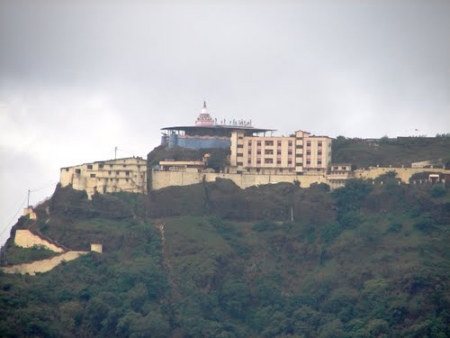 The Shiva Temple and Kamal Bhairav temples are the most famous tourist attractions in the jungle. The Shiva or Mahadev temple is an ancient temple comprising of 51 other smaller temples which lies in the heart of the sanctuary. This temple is estimated to be built during the Satvahana period. The other temple carved partially out of basalt rock, Kal Bhairo, is nestled on a cliff edge offering a spectacular bird's eye view of the entire area. The entrance is through a long tunnel which is mysterious and is covered by thick vegetation.
Other places worth mentioning for a quick visit are Laxmi Darshan Point, Vagache Pani, Konkan Darshan Point, Sambar Kund, Ugvai Temple, Dudhganga and Radhanagari Dam, Rautwadi and Raman Wadi Waterfall and Shivgad Fort.
Radhanagari reserve is amongst the few wildlife sanctuaries which still remains untouched by human influence and offers a wide panoramic view of never ending greenery and natural beauty. The place is a must visit for anyone travelling to Maharashtra or otherwis