The Mount Abu Wildlife Sanctuary is located in Mount Abu and spread in about 289 km. Find the best time to visit, entry fees, history and things to see.  We all know that Mount Abu is the beautiful hill station of Rajasthan state in India. The city is nearer to the sanctuary so it is named as Mount Abu Wildlife sanctuary which is situated at the Aravalli range of mountains. Different species of many wildlife and plants are seen here.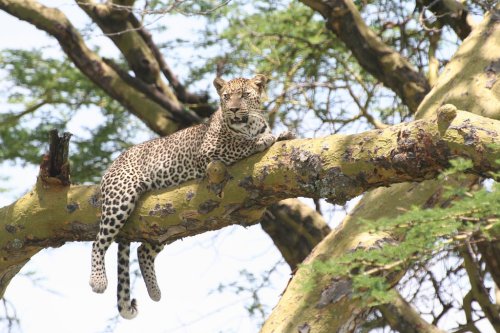 Establishment:
Earlier some wildlife like tiger and lion found near the areas of Mount Abu in the year 1971 and 1872 respectively. Later on to conserve flora and fauna the whole region was considered as a wildlife sanctuary in the year 1980.
Famous for:
It is the only place where you can see large number of different kind of orchids in Rajasthan. Bryophytes and Algae are also found here. Varieties of animals and plants are get to see here. The wildlife get to see here are jackal, wolf , sambhar, Indian hare, pangolin, hyaena, jungle cat, Indian fox, wild boar and many more. It is mainly unique in respect of the birds which are seen here of 250 different kind of species.
How to Reach:
If you want to travel by train then Abu Road Railway Station is nearer to the sanctuary at a distance of 20 km. After that you can hire a car or taxi to reach the sanctuary. Mount Abu is a very famous place so many buses are available from different parts of Rajasthan. The Udaipur airport is the nearest one about 108 km from the sanctuary.
Area:
In respect of elevation, it lies from bottom about 300 meters to the Arbuda Mountains of Rajasthan i.e. Guru Shikhar of 1722 meters. It is surrounded  by plateau cover the area of about 6km wide and in respect of length 19 km long. Near the sanctuary there are number of igneous rocks and when heavy rainfall happens and wind is blowing
Best Time to Visit:
You can visit throughout the year as the view of the sanctuary remain same all the days in a year. But still if you go according to the climate then you can opt to visit during winter i.e. from October to end of the March.
Timing:
The timing of the sanctuary is strictly maintained. The entry starts from 9:00 AM and all the tourists should get out of the park till 5:30 PM.
Contact Number:
Address:
Mount Abu Wildlife Sanctuary
Located at – Aravalli range
Area – Mount Abu
State – Rajasthan
Timing: 9:00AM – 5:30PM
Area: 289 km2
Establishment: 1960
Entry Fee: Rs 300