List of all National Parks and Wildlife Sanctuaries in Madhya Pradesh including tiger reserves. Find the establishment date, area, animal found in Pench, Kuno, Bori, Gandhi Sagar etc. The total number of Wildlife sanctuary is 9.  As a renowned wildlife destination in India, Madhya Pradesh has the best tourists' attractions. Historically, Bandhavgarh is the first place in the state, where the white tiger was found. Interestingly, this is the only state in India that accounts for more than 20% of tiger reserve in the nation. 
List of Wildlife Sanctuaries in Madhya Pradesh
As the state has total 25 national parks and 09 wildlife sanctuaries, it has acquired a prominent place on the world wildlife map.  The researchers in the past decade have unearthed huge amount of fossilized eggs of various reptile creatures and dinosaurs, which amply prove that it was home to many rarest of the rare animals and reptiles.
| | | | |
| --- | --- | --- | --- |
| Sr. No. | Wildlife Sanctuary | Establishment | Area |
| 1 | Pench National Park | 1975 | 293 km² |
| 2 | Kuno Wildlife Sanctuary | 1981 | 900 km² |
| 3 | Bori Wildlife Sanctuary | 1977 | 518 km² |
| 4 | National Chambal Sanctuary | 1979 | 5,400 km² |
| 5 | Nauradehi Wildlife Sanctuary | 1975 | 1,197 km² |
| 6 | Gandhi Sagar Sanctuary | 1974 | 368.6 km² |
| 7 | Karera Wildlife Sanctuary | 1981 | 202 km² |
| 8 | Ratapani Tiger Reserve | 1976 | 823.84 km² |
| 9 | Pachmarhi Biosphere Reserve | 1999 | 4401.91 km² |
| 10 | Kanha National Park | 1955 | 940 km² |
| 11 | Bandhavgarh National Park | 1968 | 1,536 km² |
| 12 | Madhav National Park | 1958 | 354 km² |
| 13 | Sanjay National Park | 1981 | 466.7 km² |
| 14 | Van Vihar National Park | 1979 | 4.48 km² |
| 15 | Panna National Park | 1981 | 542.7 km² |
| 16 | Satpura National Park | 1981 | 524 km² |
Kuno Wildlife Sanctuary- a real destination for the nature and wildlife lovers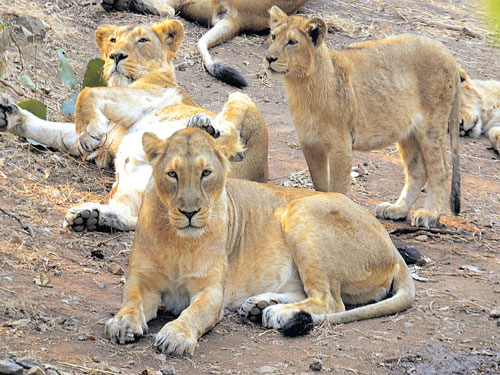 Spread on 344686 square kilometers, this wildlife sanctuary is home to many rare species of animals like Indian wolves, monkeys, leopards, and nilgai. As the certified location for the translocation of Asiatic lions from Gujarat, it already has the presence of Bengal tigers. Recently, a report has also suggested shifting of Cheetahs from the wildlife sanctuary of Rajasthan to this natural spot. As the short-listed wildlife site for the protection and preservation of rare and endangered animals, this park is the most visited destination of innumerable tourists from all over the state.
Pachmarhi Biosphere Reserve-Unique UNESCO designated biosphere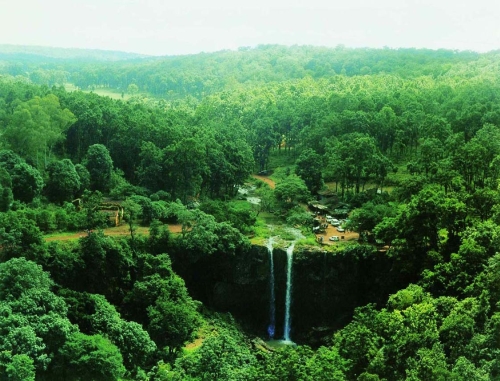 This UNESCO designated biosphere is one of the best wildlife sanctuaries in India.  Amazingly, it has three sanctuaries within its designated area, such as Bori sanctuary, Panchmarhi sanctuary, and Satpura national park. The forest habitats, flora and fauna, and magnificent springs are the added attractions in this scenic natural habitat.
Pench National Park- exceptional flora and fauna and wildlife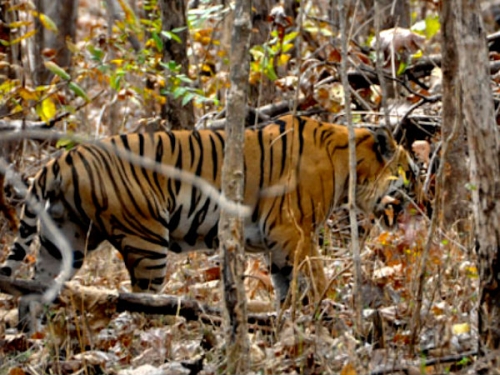 Nestled in Satpuda hills, Pench National park is literally a treasure land in natural resources. Located on the border of Madhya Pradesh and Maharashtra, the dry and deciduous jungle has its own glorious past. As its ethno –botanical garden has more than 1200 species it has become one of the most sought-after places in the history of Indian wild-life. The tiger reserve is very supportive for the survival of leopard and Asian tigers.
National Chambal Sanctuary- exotic and exceptional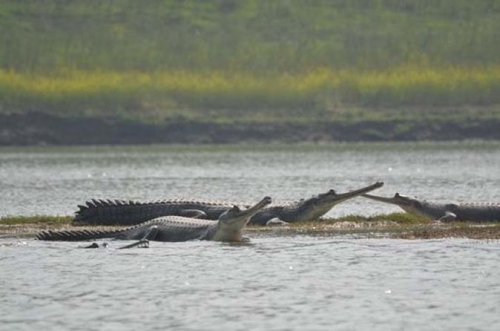 The crocodile wildlife sanctuary is mostly frequented by tourists from every part of the world. As a home to critically endangered crocodile population, red-crowned turtles, and endangered Ganges River Dolphin, the natural spot has the most imposing presence of River Chambal.  The visitors could take the delight of taking a boat-ride in the river and watch the magnificent nature and its creatures.
Gandhi sagar sanctuary- magnificent with its ethereal beauty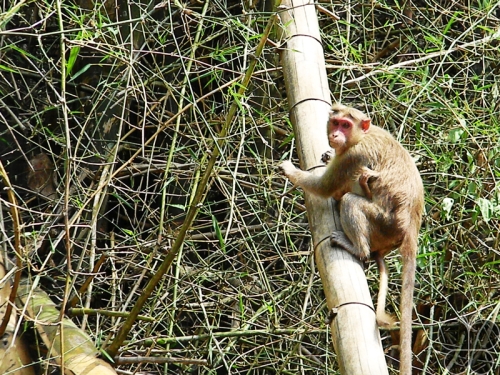 Spread over more than 370 square kilometers of land, the natural spot, situated in Nimach district in Madhya Pradesh, is famous for its abundant wildlife.  The natural park has stayed a prominent place for the sights of innumerable deer. The visitors could watch the wonderful presence of Indian leopard, langur, wild dogs, peacock, otter, and mugger crocodiles.
Ratapani Tiger Reserve- excellent flora and fauna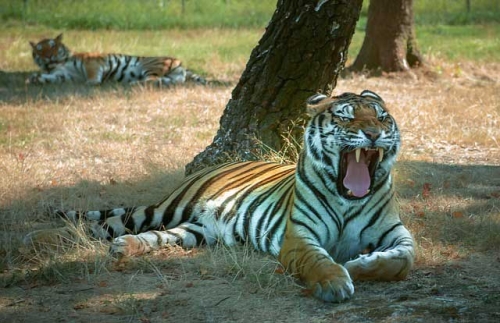 Situated in Raisen district of Madhya Pradesh, Ratapani is a dense forest with teak plantation. With attractive presence of birds and animals, the tiger reserve is famous wildlife destination frequented by innumerable tourists from every part of the world.